Nagina (Harmesh Malhotra, 1986)
The 'nagin' or snake film is a particular subgenre of supernatural films that doesn't really exist outside of the Indian film industry as a genre in its own right. We're not talking films like Anaconda or Snakes on a Plane: a nagin film is one where a snake with magical powers impersonates a human being, with good or bad intent (from what I have read – generally bad). In the Hindi film industry, the nagin film has a long and rich tradition, as well as a keen audience.
A tiny bit of internet searching reveals that snakes have been worshipped as powerful genii for centuries in some parts of India; female snakes in particular are regarded in some areas as particularly vengeful, especially when it comes to protecting their families– to cross a nagina is to invite certain destruction into your household. There is also an association of snakes with jewels – the worshipped snakes are said to live surrounded with jewels and pearls and have great magical powers. All of this makes it into the nagin films in some form and also helps explain random references to snakes in other movies like Gangaa Jamunaa Saraswathi – where Amit-ji's character prevents some rowdies from killing a snake and feeds it milk instead in worship, and is rewarded later when the snake helps to save his life.
Anyway, this is a kind of longwinded way of saying: I didn't approach Nagina in the way it was sold to me (as a cracktastic see-the-lady-pretend-to-be-a-snake movie) which was good, because it isn't. I like having a bit of context, and also knowing where nagin films fit in the spectrum of Hindi horror films helps too.
What Nagina IS, is a pretty solid supernatural drama.
We begin with the return home of Rajeev (Rishi Kapoor) the prodigal son, who has been absent from the family home for 15 years at his mother's instruction.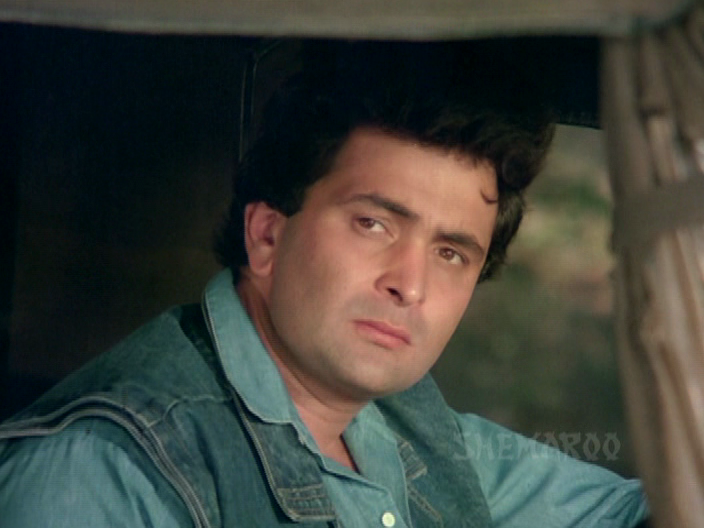 Following her husband's death, Maa (Sushma Seth) has been running the family business - a sugar cane plantation - with the help of a family friend, Arjun Singh (Prem Chopra) but now that Rajeev is back, the plan is for him to take over. But why was he forced to leave his home for so long in the first place? And why does his mother allude to the mysterious night terrors he had as a child? Hmmmm. Intriguing…
On a ride around the area one day with Arjun Singh's daughter, Rajeev discovers the ruins of the mansion where his family used to live, that still contain the temple of his family deity.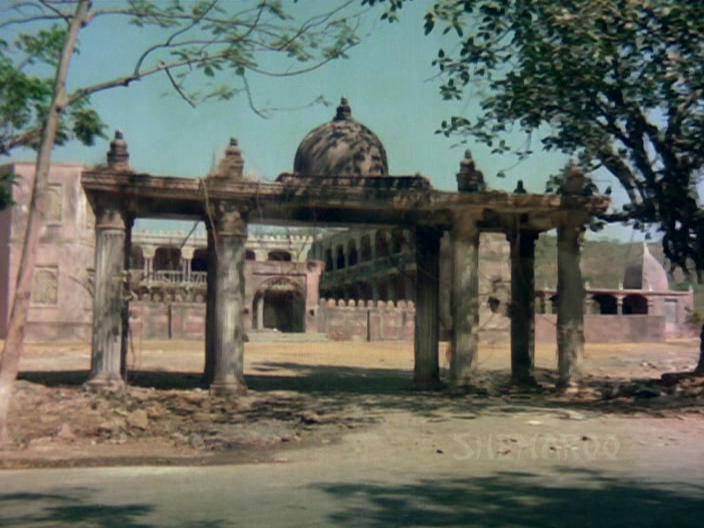 But before he can explore, a snake scares the horses pulling the carriage, and Arjun Singh's daughter is injured.
But Rajeev is inexplicably drawn back to the old ruins, where he can hear the phantom chiming of anklets and someone singing.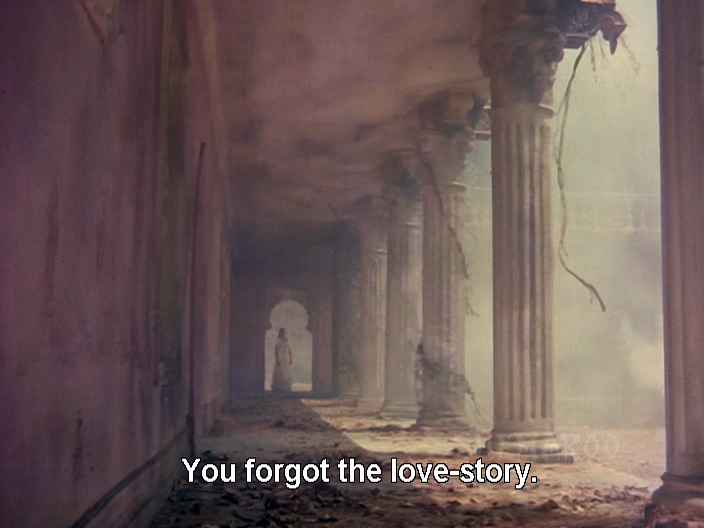 And then he meets a mysterious and beautiful woman: Rajni (Sridevi) who cryptically claims to have known him before, only Rajeev can't remember her.
It's all very spooky and wonderful.
So then the inevitable complications arise: Maa and Arjun Singh want Rajeev to marry Arjun Singh's daughter – but Rajeev is smitten with the mysterious Rajni who hangs out at the ruins.


Maa is not happy about this: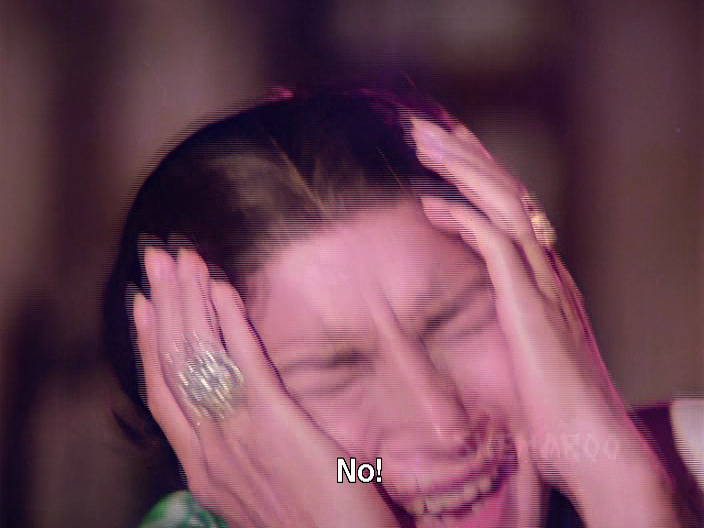 After seeing Prem Chopra in like A MILLION FILMS I finally got to see him play the villain, like he is famous for, when Rajeev spurns his daughter:
And, uhhh, there's the small issue that Rajni isn't actually human,


the fact which the All Knowing Freaky Sage played by Crazy Eyed Amrish Puri arrives at the mansion conveniently to point out.


Compared to Chandni, where her character was super…well, normal, (and engaging, and funny and sweet), Sridevi does a pretty good job of embodying a snake woman in Nagina. She actually doesn't have a lot to do for much of the film outside of shooting chilling snake-like glares at people


or telling Ranjeev just how long it is she waited for him to return…


…but then there are charming moments when you see her not as Snake Woman but as Ranjeev's human wife, trying to entice him to stay with her and not go to work, and she exudes a warmth and likeability that shows just how versatile an actor Sridevi is, and just how hard she is working at her character. Plus, LOOK AT HOW CUTE SHE AND RISHI ARE TOGETHER:


The dance everyone remembers and loves is the snake dance at the end of the film, but my favourite part is actually this bit, when she is trying to stop Ranjeev from leaving her alone – I just think she and Rishi are so adorable: