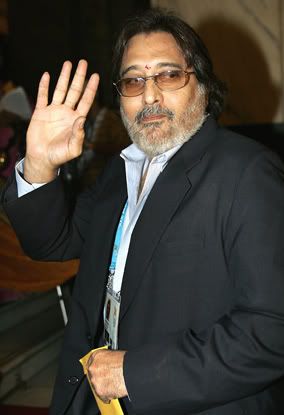 Wave goodbye to the handsome man.
Though there are officially a few more days left of the gloriousness that is Khanna-O-Rama, I'm all Khanna-ed out! While I will, of course be reading everyone's updates, until my (WAY TOO MANY) recent ebay purchases get here, I've reached the end of my tiny Khanna film collection - well, with the exception of a couple more EXTREMELY dubious HPK vehicles from the 90s that I'm saving for when we all need a dose of the major awfulsome (and sadly neither of them feature the greatest brodi the world has ever seen: VININDA!).
THINGS I HAVE LEARNED DURING KHANNA-O-RAMA (aside from the obvious awesome fact that there are numerous people who share the same brand of crazy as me; and the AMAZINGNESS of the word 'chuddis').
Vinod: So many people ALL OVER THE WORLD love Hot Papa Khanna, like whoa, SO MUCH. Which is so totally awesome, and so totally justified, because he is so totally the man. THE MAN. Did you know that Vinod Khanna is actually made up of PURE TESTOSTERONE? Check it out:
Akshaye: I still know sweet FA about Akshaye, except I think he prefers it that way. And that he would prefer me, as a woman, to be silent. And I learned through exhaustive research he doesn't really DO endorsements. Except sneakily, in film form, MWA HA HA:
Skip to around 6:30 and you will see what I mean *DRINK COKE DRINK COKE DRINK COKE*
Rahul: May actually be the second coolest guy alive on the planet (after his supercool daddy, BUTOFCOURSE), but I bet he can't run like a lion. Also, pretty sure that the chink in the suave, sexy facade is that Pappu can't dance . Shhhhh, I know, but it had to be said. It's okay though, nobody is perfect and hey, at least he does have rhythm and is really, really REALLY ridiculously good-looking, witty, intelligent and stylish.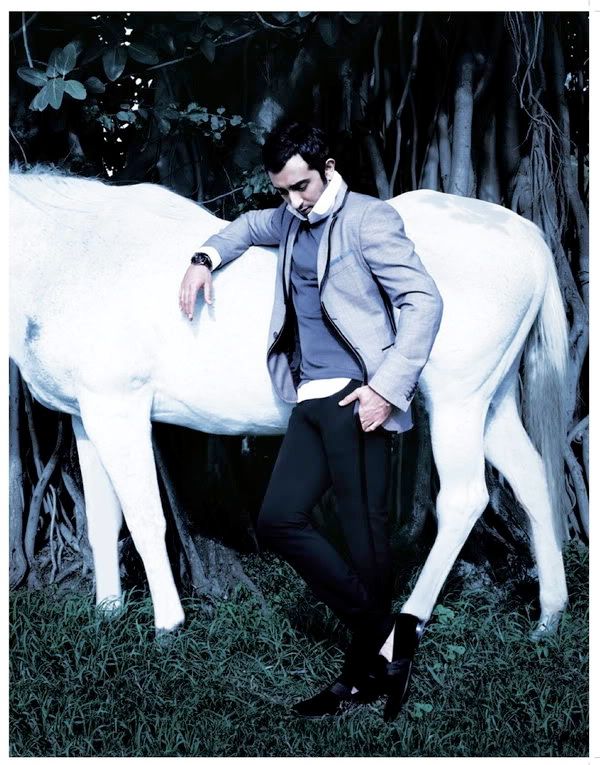 String of superlatives goes here, for my favourite Khanna offspring.
All that remains to be said is a HUGE thank you to Beth for organising this huge Khanna love-fest and everyone who has made it so much fun to participate! And my (non-Bollywood loving) mum, who told me the other day "I read your blog, darling, but to be honest, I can't really understand a word you write on there". HAHAH THANKS MUM!