Veer (Anil Sharma, 2010)
So here's where I destroy any vestige of credibility I have left, and announce to every single person who begged me not to watch Veer for the sake of my mental health because it is The Worst Film Ever, that:
I actually really enjoyed it. Like, I freaking loved it.
Maybe I'm just fortunate in coming to the film so late in the game, with so many bad reviews and terrible recommendations lowering my expectations to zero; maybe it's that I've suffered through enough truly awful films now for the sake of some of my beloved stars that a film like Veer that actually has an entertaining coherent plot is a relative masterpiece in comparison. I mean, seriously! If you actually think Veer is the worst film you have ever seen, I am more than happy to lend you my copy of Money Hai Toh Honey Hai (and you KNOW I love Govinda with a crazy obsessive's passion, so you better believe that if I say that movie sucks, it's REALLY bad).
So basically Veer is the EPIC LOVE STORY of a Pindari warrior named Veer (played with much glowering menace by Sallu-bhai). Set in a somewhat vague time period sometime in the early 1900s-ish, the Pindaris – a rustic, simple tribe, have been at war with the Madhavgarh tribe since a betrayal from the Madhavgarh king, Gyanendra(Jackie Shroff) had led to the brutal massacre of 4,500 Pindaris.
So naturally, when Veer falls in love with the alluring and mysterious Yashodhara (Zarine Khan) after he robs the train she is a passenger on, it's just a matter of time before he finds out she is, OF COURSE, Gyanendra's daughter. Is their love COSMIC FATED LOVE? Will their respective daddy-issues get in the way? How long till Sallu LOSES HIS SHIRT?


Anyway, I'm not going to bash Veer, AT ALL, because I freaking loved it, people: what is wrong with all of you? What I look for in a film, above all, is ENTERTAINMENT, and Veer brings it, in spades. I laughed, I cried (yes, really), I gasped in horror and yelled things at the screen. I even DID NOT HATE Sohail (gasp!) I was fully engaged and sucked in. PAISA VASOOL people! How can you not love a film that offers you all of this?
1. Salman Khan actually GROWLS LIKE A TIGER when he gets angry. He does lots of glowering and basically plays Sallu the brutish thug.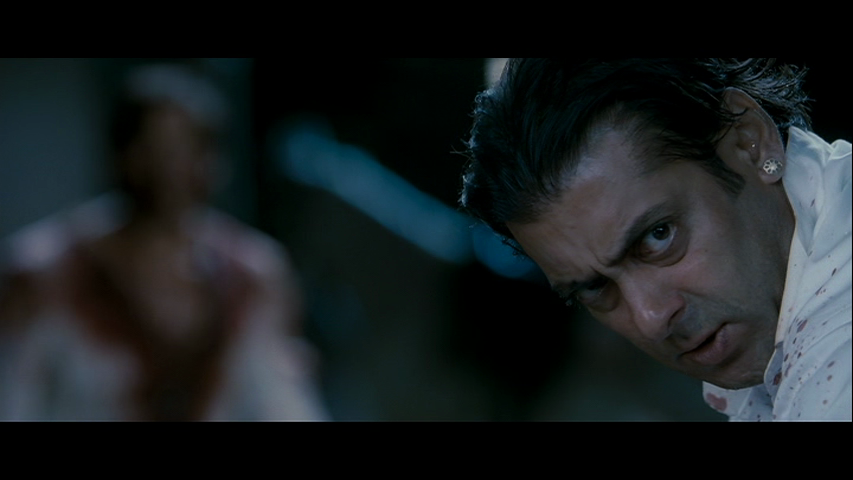 I freaking love crazy-eye Sallu.
But he's a thug with a heart of gold, of course. Who MAGICALLY loses his shirt (or armour) at opportune moments (like when he is jousting a wrestler for the hand of a princess). AWESOME. I love that about Sallu – his magical disappearing shirts are SO vital to the narrative.
2. Veer is an epic period piece spanning continents and generations. The costume designer, in a stroke of PURE GENIUS, uses the Dharam-Veer approach to authenticity, so we have all manner of vaguely cracked out clothing combinations. My favourite items are the 90s boy-band hats in 1900s (?? who knows when it's supposed to be since the costumes are hardly an accurate guide) London and Sallu's bright orange jeans in his primitive Pindari village.


3. Sohail Khan dresses up as a fake tiger and Salman Khan wrestles him to fool the shifty bad guys. AWESOME shout out to Dharam-Veer.
4. OMFG YOU GUYS JACKIE SHROFF HAS A GOLDEN ARM. Seriously? You all think this movie sucks? JACKIE SHROFF HAS A LIMB MADE OUT OF JEWEL-ENCRUSTED GOLD, AND WHEN SALLU GOES TO SHAKE HIS HAND, HE ACCIDENTALLY PULLS HIS GOLDEN ARM OFF.


I mean – for real? People hate this movie? Are you serious? HOW IS THIS NOT THE MOST GENIUS THING EVER?!