Krazzy 4 (Jaideep Sen, 2008)
The only reason I own Krazzy 4 is because it was on mega-sale for like, a dollar, and I used it as a weak excuse to justify the shipping on some dvds I actually wanted. Not even the hyped Shahrukh and Hrithik item numbers had swayed me prior to the opportunity to own a movie I didn't really want for a bargain basement price, because you wanna know something? That's totally why Youtube exists.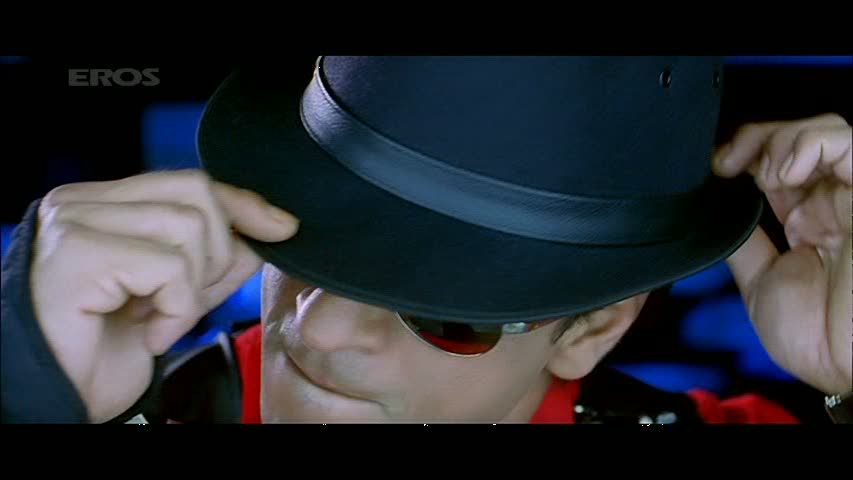 If I hide my face, maybe they won't know it's me in this travesty of a film.
Hrithik only appears in the end credits. BOOM SUCKERS! YOU GOT PLAYED!
Also: conspiracy: double-thumb remains hidden for entire song. WE KNOW IT'S THERE HRITHIK!
So obviously, I went into this one with low expectations. And boy, were my instincts right this time. Here are some things you need to know about
Krazzy 4
:
Producer Rakesh Roshan obviously subconsciously suspected the film was going to reek.
Despite the miraculously not sucky cast Krazzy 4 managed to attract (Irfan Khan, Arshad Warsi, Juhi Chawla, even Rajpal Yadav and Rajat Kapoor: WHY ARE ANY OF YOU IN THIS FILM?), titling the film saw Roshan sticking to his superstitious beliefs about needing the film's title to start with a 'K' to make it a hit. Plus, for numerological reasons (also to ensure box office success) an extra 'z' was added, making "Crazy" into "K-R-A-Z-Z-Y". Yet, consult Box Office Mojo for some stats and...hmmm, how's that superstition working out, Rakesh?
There is an item number with Rakhi Sawant in it.
So, you know. SKIP IT. Because she's freaky and tacky and just kind of hideous.
The script is retarded.
Krazzy 4
, is about four (no kidding?!) loveable mental patients whose psychiatrist Dr Sonali (Juhi Chawla), despite the fact that the
Krazzy 4
are initially introduced to the audience as CLEARLY MENTAL and nowhere NEAR ready to be integrated back into society without a lot more therapy, decides that it would be an excellent idea to take them all to a cricket match the very next day.
Really? Because Mukherjee (Irfan Khan) is continuing to impersonate a doctor and refusing to accept the fact that he is mentally ill, and also has a lot of control and authority issues that seem to go waaaay beyond the diagnosis of "OCD"? As a reward for Raja (Arshad Warsi) failing to get his anger management problems under control and smashing up a chair and threatening other patients in the relative safety of the mental hospital? Because Dabboo (Suresh Menon) is perpetually non-communicative and scared of everything so clearly ready for life in the real world? Or because the cricket match between India and England falls on the day celebrating India winning her Independence from Britain, which Mr Gangadhar (Rajpal Yadav), who believes he is a freedom fighter embroiled in the struggle for Independence, DOESN'T BELIEVE HAS EVEN HAPPENED YET? Yeah that's gonna be good tiiiiiimes.
No, you're a really good doctor, NOTHING COULD POSSIBLY GO WRONG.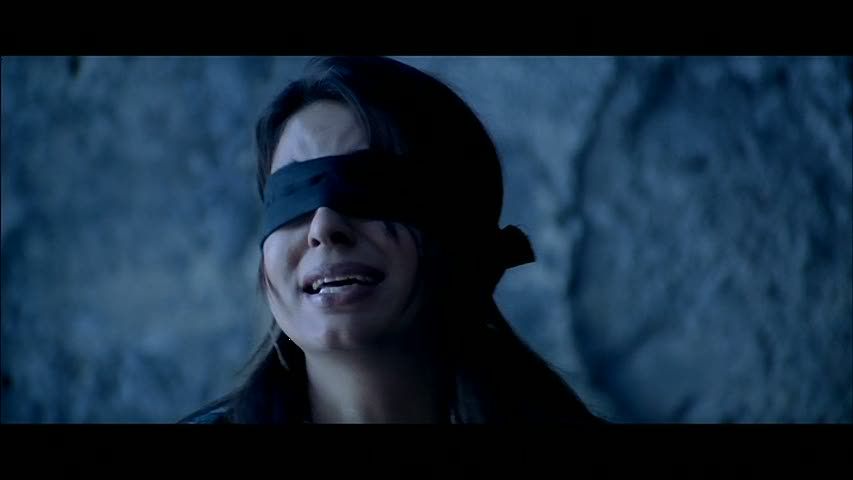 But I've already proved to be a really good judge of character and situations, HOW COULD THIS POSSIBLY HAPPEN TO ME?
Unless WHOOPS! You got totally plausibly and not at all "we're making shit up as we go along because the movie is called Krazzy 4 not Krazzy 4 and their Dipshit Doctor" KIDNAPPED when you left a bunch of lunatics in your car when you went to 'pick up some papers' from your office.
UH-OH! Krazzy 4 ON THE LOOSE! If you can't see where this movie is headed then perhaps you need your head examined. See what I did there?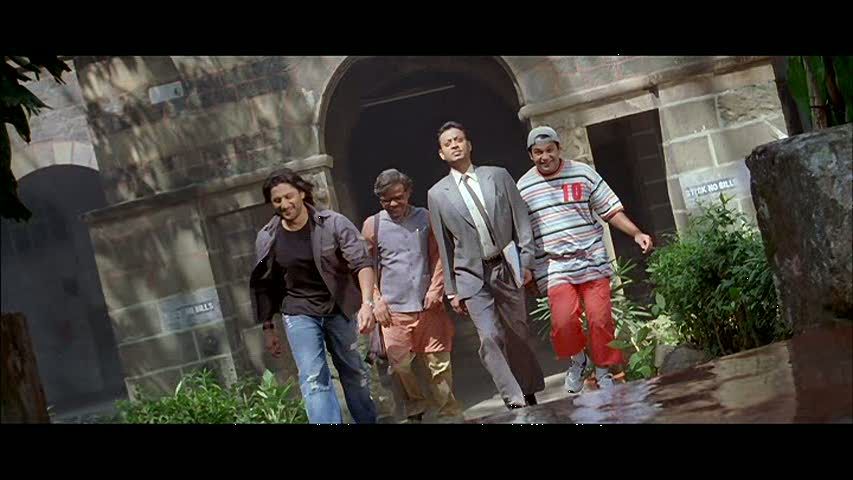 "Here we come, walking down the street...we get the funniest looks from everyone we meet..."
It's not a sequel.
…in case you were worried you had missed the first three 'hilarious' installments. What IS actually hilarious is this:
and the idea that someone thought this movie was going to be a super-mega-hit with people demanding more. Ha! HA! HAHAHAHAH!
There is only one reason to watch this film…
…and his name is Arshad Warsi.
It wouldn't be an update without someone giving it the crazy krazzy eyes.
OH ARSHAD! I can't wait to see
Ishqiya
. Not only are you foxy and a bit swoonariffic, you can act rings around some of the other familiar faces in this film who appear to be sleepwalking through their roles (though in a film like this, can you blame them?). The only times I laughed at this so-called comedy were when Raja was having anger management problems. The only thing is, I'm not sure if those bits were SUPPOSED to be funny.
Anyway, if I ever watch this film again it will be purely because I cannot get enough Arshad, who has joined Sanju-Baba*, Ajay Devgn and Chichi on the list of my latest obsessions. Someone give him a meaty role, quick.
*and before you ask: yes, I've seen Lage Raho Munna Bhai, and am waiting for Munna Bhai M.B.B.S to arrive. Sanju Baba and Arshad together in full glory! WHERE DO YOU THINK THE OBSESSION BEGAN?!