Dev.D (Anurag Kashyap, 2009)
After seeing Sanjay Leela Bhansali's 2002 version of Devdas, I have to admit, I didn't really get why the tragic tale is one of the most often-retold in Hindi cinema. For those not yet familiar with what Dev.D aptly tags the "emosanal attyachar" (emotional torture) at the heart of the Devdas story, basically: Devdas (from a rich family) and Paro (from a poor family) are childhood sweethearts, until Devdas get sent to London to complete his studies. Paro vows to keep her love for Dev alive until he returns – when he does, it turns out her family have lined up a marriage for her to another man. Dev's family don't want him to marry Paro, see, because she's from a poorer family. So he goes along with his family's wishes and doesn't intervene to say "Hey, wait, me and Paro are in love and I want to marry her, family be damned, this is true love!"
Basically: Dev is a coward and when he realizes that he has been a dick to the girl who kept a flame of devotion burning for him for all the time he was away it's TOO LATE and she's married, and he becomes a raging alcoholic and basically spends the rest of the film drinking himself to death.
Yes, really. While he is drinking himself to death he seeks solace with a prostitute called Chandramukhi who for some reason thinks that a raging alcoholic mess who is in love with someone else is SO HOT and falls in love with him.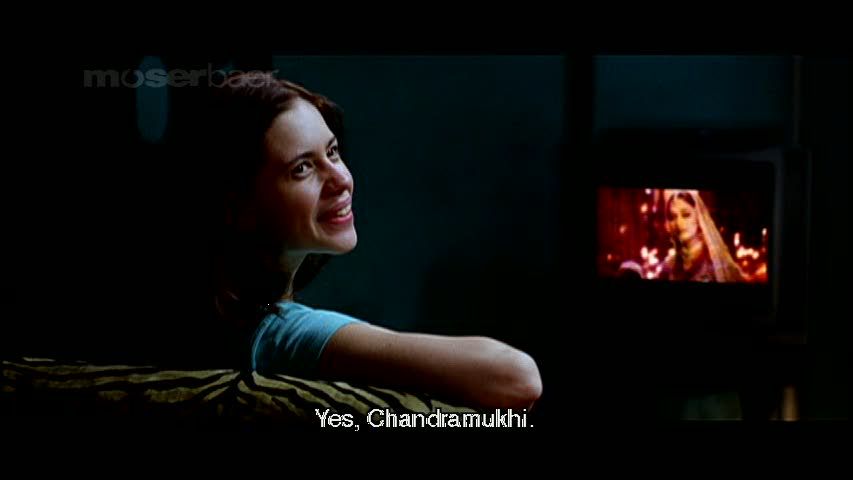 Intertextual reference alert: New prostitute Leni is watching Bhansali's version of Devdas, and names herself Chanda after the prostitute Chandramukhi (played by Madhuri Dixit)
And the emotional torture continues, e.g. Dev keeps being a dick until the inevitable tragic ending.
So. After seeing Sanjay Leela Bhansali's version, which was of course very beautiful and extravagant and made EXCELLENT use of Shahrukh as a melodramatic hero, the above was pretty much my entire understanding of the characters and the story. Basically: Devdas (2002) doesn't make any emotional sense. I didn't understand (or care, in the slightest) for example, why Chandramukhi wanted anything to do with Dev. Actually, that he was apparently the 'hero' of the film was a bit icky, that the female characters existed merely to pine for him and care for him even ickier.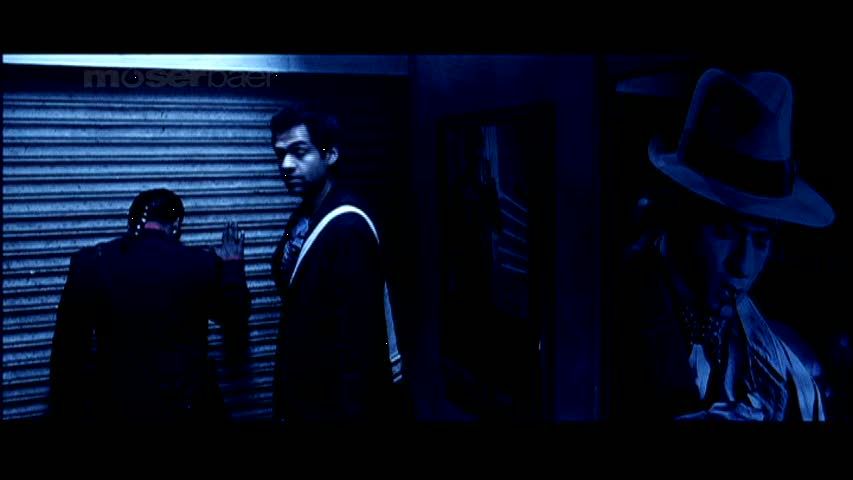 Intertextual reference alert: Spot Rukhie as a melodramatic alcoholic hero as Dev is about to enter an underground pub (uh oh...)
All of that is an extremely longwinded way of saying that Anurag Kashyap is a fricking genius, and if, like me, you made the mistake of letting Dev.D languish on your dvd shelf because
Devdas
was just a bit…meh…then DON'T MAKE THAT MISTAKE. I already made it for you, and I regret all the days I wasted not knowing how amazing this film is. Because the film is so, so good it has pretty much rendered me incoherent, I have been reduced to point form.
DEV.D MAY BE MY NEW FAVOURITE MOVIE OF ALL TIME EVER BECAUSE:
1. It will be my go-to movie for every time someone suggests that every film that comes out of Bollywood is formulaic, family-oriented, no-kissing, singing-and-dancing-around-trees-in-silly-costumes fare. Dev.D, with sex, drugs and a rock'n'roll (and brass band!) soundtrack, and inventive use of colour filters and camerawork, tests stereotyped notions of "what is a Bollywood film?" Anurag Kashyap is FAST becoming my favourite director – after seeing this and the sublimely puzzling No Smoking, I have to seek out his other films. THE MAN IS A GENIUS. A MAVERICK. A REVOLUTIONARY (in terms of Hindi cinema, anyway).


2. This movie belongs to the women in it. Namely Mahie Gill as Paro and Kalki Koechlin as Leni/Chanda. In contrast to the Bhansali version, where SRK played Devdas as the central melodramatic hero willing the audience to feel sorry for him, dying because of his star-crossed love for Paro (oh so tragic) and Paro (played in that instance by Aishwarya Rai) as I recall just sort of suffered through her marriage and always pined for Devdas; in
Dev.D
Dev (played by Abhay Deol) is portrayed exactly how he should be: a complete asshole whose decline is all his own doing. I never got the sense that I was supposed to be rooting for Dev – he was a jerk, not an irredeemable EEEEVIL jerk, but a run-of-the-mill, realistically hypocritical dick, who strung Paro along and dropped her when he suspected he was not going to be the first to sleep with her. And what was so great about Paro in
Dev.D
is that instead of being a one dimensional pining heroine who just takes the abuse and always pines, inexplicably, for this man who treats her so horribly, Paro gets upset – who wouldn't? – BUT THEN SHE MOVES ON. Unwilling to accept being assigned the role as 'whore', Paro makes a better life for herself and leaves Dev behind, and it's emotionally complex and AWESOME to watch.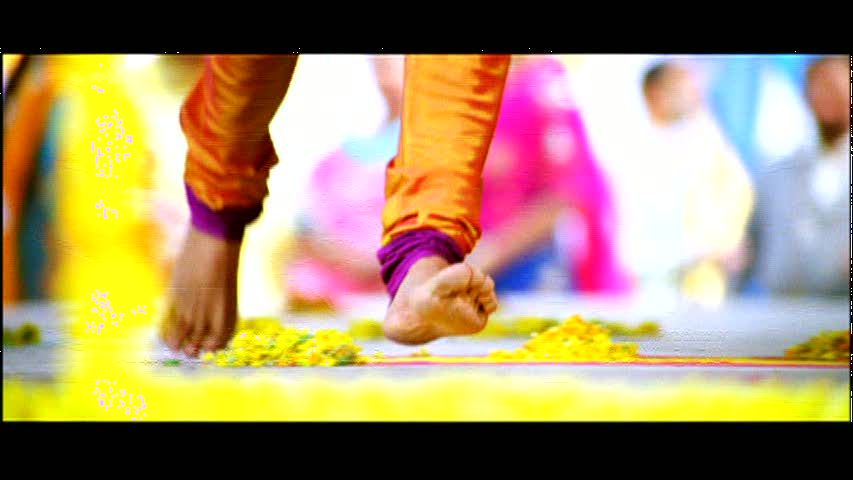 Intertextual reference alert (?): this shot of Paro running to meet Dev on his return from England reminds me of the sequence where Aish runs through the gorgeous house in the Bhansali version. Anyway - Paro is joyful.
Similarly, this version round, I understood the role of Chandramukhi (or in Dev.D "Chanda") in the story a lot better, partly because Kashyap gives her a back story. With context suggesting why Chanda would take an interest in Dev, as fucked up and still in 'love' with Paro as he is, her story is a lot more engaging, and poignant when the fantasy life she and Dev build together (he forgets Paro briefly, she stops turning tricks for a few days) comes crashing down.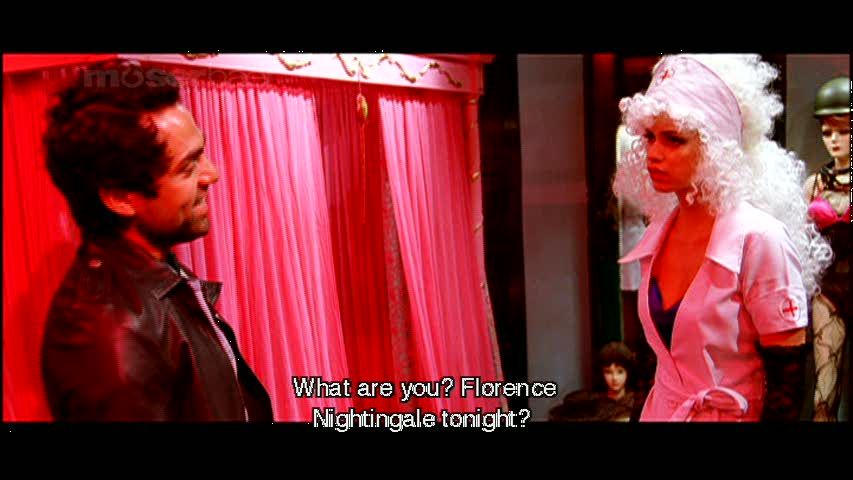 Oh, you laugh, Dev, but the irony is - she actually is going to try and save you. Because that's what Chandramukhi does.
3. Abhay Deol is a breathtakingly good actor. I can't think of anyone else who could have pulled this off (and apparently the film was his idea!). I can't even give you a single scene as an example, because every frame of this film is stunning, and like I said earlier: I am incoherent with my pyaaaaaaaaaar for this film.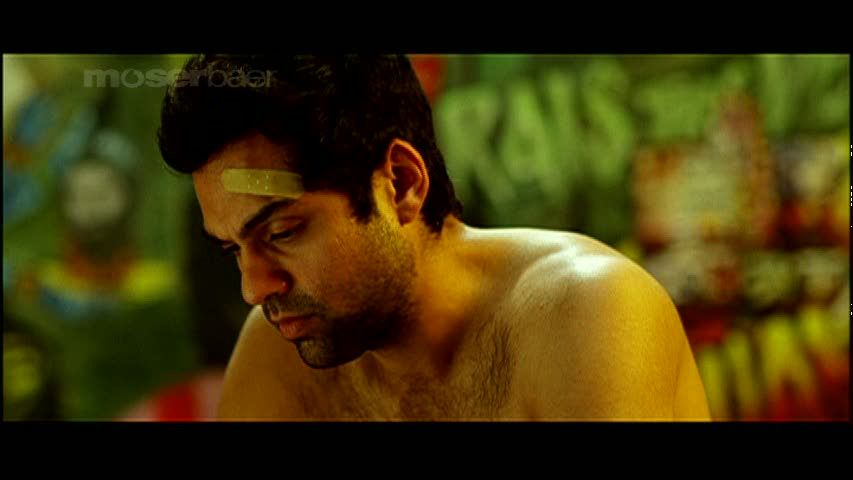 The Deol genes run strong. Seriously - are they a ridiculously good looking family or what?
Seriously, MUST WATCH. MUST OWN.