No Smoking (Anurag Kashyap, 2007)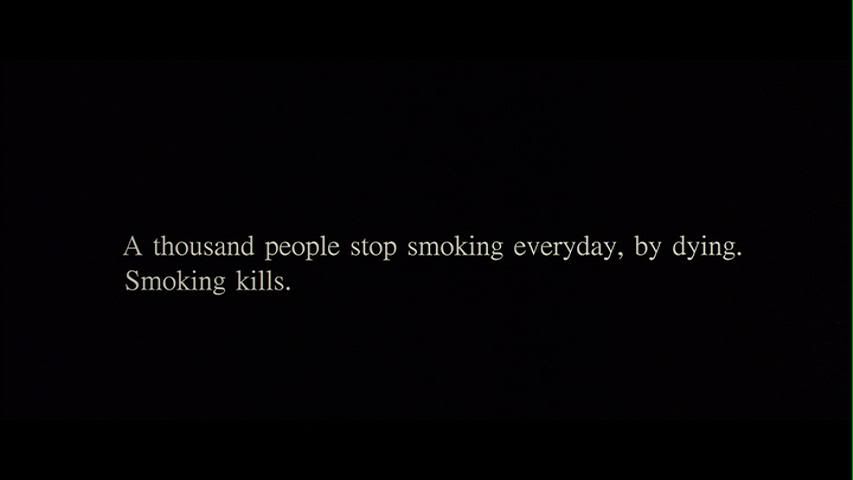 The last film that made me feel simultaneously intrigued, confused, and more than a little spooked in the way No Smoking did, was David Lynch's Mulholland Drive. With that one, though, having been well prepared by Twin Peaks and the Lynchian reputatian for surrealism and let's face it, utter weirdness, I knew what I was getting into.
No Smoking, on the other hand, was something of a complete and utter mindf**k from start to finish. Not only is this unlike ANY film out of Bollywood I have ever seen, it is among the strangest, most intriguing, most puzzling films I have seen from any industry, IN MY LIFE. (I would like to point out that I did a film-based degree. I have seen and studied some weird-ass films).
On the surface, No Smoking is about a man's addiction to smoking, and what happens when he enters a mysterious rehab programmme to try and quit. K. (John Abraham) is the smoker, forced into rehab by his anti-smoking wife Anjali (Ayesha Takia) who threatens to leave him if he doesn't quit the cancer sticks. Paresh Rawal plays Baba Bengali, the head of Prayogshala – the mysterious rehabilitation centre where after K. signs a contract, he is committed to no smoking, or forced to suffer the consequences.


If you like films that don't require you to think or pay attention or have an opinion or involve yourself actively in any way, choose something else to watch. No Smoking forced me to use the analytical part of my brain that has recently only been used to unpack episodes of LOST. Only in this case, instead of "What do the Numbers mean, and will Jack ever stop crying?"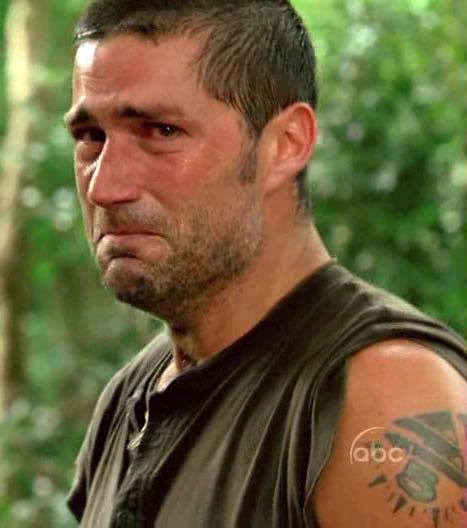 Jack + his tears =
JEARS!
it's "OMG is K. dreaming? Is he awake? Is any of this actually REAL?"
At several points in the film, it's not WHETHER the filmmakers were smoking, but WHAT they were smoking that is in question.
Seriously. I HAVE ABSOLUTELY NO IDEA WHAT NO SMOKING IS ACTUALLY ABOUT…but I am pretty sure that the theme of cigarettes and smoking = only a very small part of a film that you could write a thesis on. There is much much MUCH more going on than 'a guy trying to quit smoking' and that either intrigues you or is totally not your kind of film at all. I already want to watch it again to try and decode some of the symbolism and try and figure out what the hell this crazy film is trying to say.
Whatever the esoteric message is – it is oddly affecting, and by the time the film reached its surreal, bizarre climax, I was quite emotional. Even if I'm not yet sure exactly what it is that No Smoking is about, I have a few ideas. I think part of the significant pleasure I derived watching this film was trying to gather my thoughts about it – and I will give you this, if you are planning on watching: I think the title cards at the start are significant. ALL of them.
HIGHLIGHT/RANDOM OBSERVATION: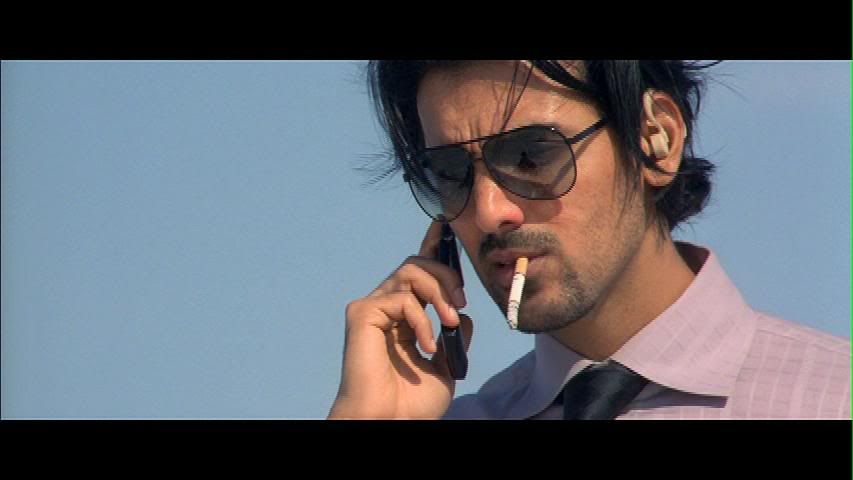 "Whaddya mean, this isn't what you meant when you said I was smoking hot?"
One thing that pleases me greatly is John Abraham in the lead as K. I think JA is underrated as an actor, and I think he makes some really interesting choices in the roles he takes on. It's so easy to assume that a model turned actor like John Abraham, who is really really ridiculously good looking, is successful because of his looks – but I think that JA works hard and doesn't just take the first project offered to him, making careful choices to show that he is an interesting, intelligent actor, and not just a piece of meat.