Where do you see your Bollywood movies?
I live in a provincial town at the bottom of the world – about as far away from all things Bollywood as you can possibly get. So the answer is, obviously, I BUY THEM ON THE INTERNET. For the most part, if I really want to see a movie, I have to buy it (though things, it seems, are changing now, given Striker just released globally – and for free! on youtube). Bollydvd.net has been extremely good to me and I recommend them highly, Nehaflix has an awesome selection (but the shipping for Australia/NZ can be steep) and have also got magazines like FILMFARE (yay! I love me some Filmfare!). Amazon.co.uk is good too.
Who is better, Shahrukh Khan or Akshay Kumar?
Aaah, a shoutout to whoever keeps googling this and landing on my blog. Weirdly enough, my flatmate asked me this the other day, sensing my loyalties were shifting. I explained it to him like this: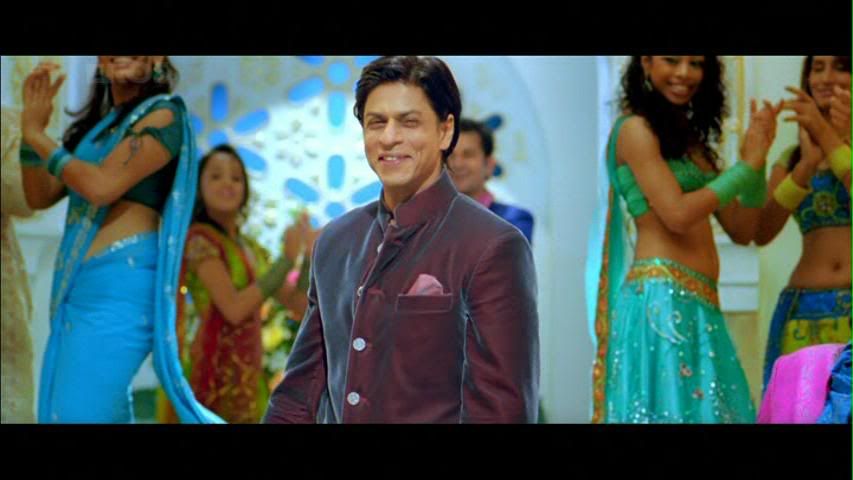 Akshay is lust (hmmm, alternate blog title?).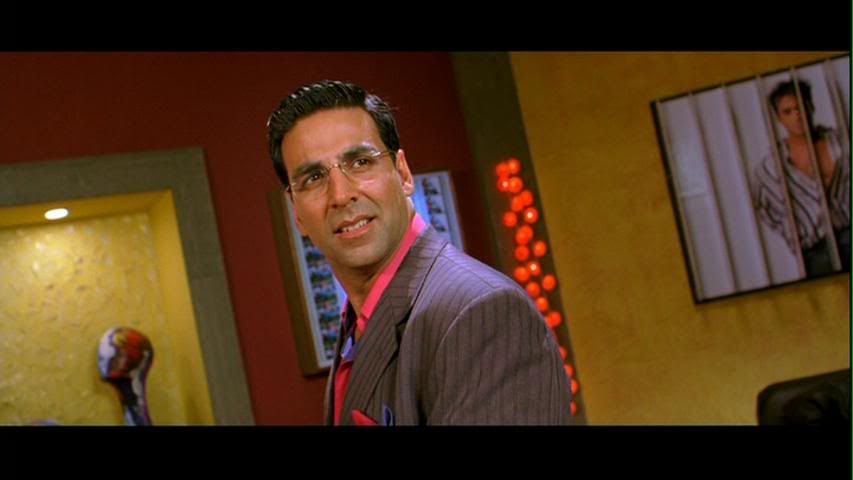 I LOVE THEM BOTH EQUALLY. Don't make me pick a favourite.
If you're talking talent, rather than blatant male objectification, then you know what? Still can't pick it. The Khiladi and the Badshaah are neck and neck in my books.
Can you even speak Hindi?
Nope. I'm picking it up bit by painful bit from the sheer quantity of Hindi DVDs I watch though. But I still can't say anything useful, because I am lazy and haven't opened my Teach Yourself Hindi book for weeks now.
What's the deal with your creepy armpit hair obsession?
ARMPIT HAIR MYSTERY #1 is what I call it, thank you very much! It's all Hrithik Roshan's fault. It was during my Hrithikmania phase, when I was watching all the Hrithik I could get my hands on, that I noticed that his armpit hair (along with his chest hair), once dark and copious and OBVIOUS,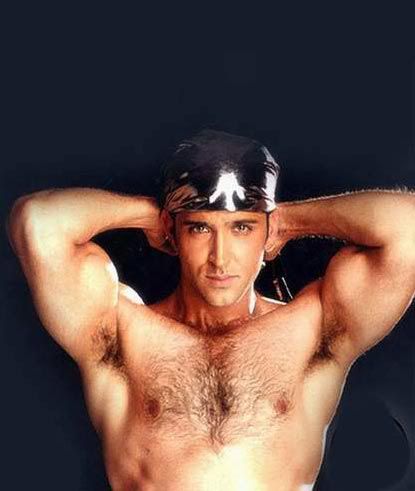 was COMPLETELY MISSING in Dhoom 2.
Like, his pits were smoother than mine. Obviously, the first question I asked was "WHY?" And the next was "Is it just Hrithik?" So from then on, almost against my will, I started obsessing over the armpit hair, or LACK THEREOF, of various Bollywood heroes. A glimpse of pit can brighten an otherwise dull film for me. I KNOW I AM SICK. But it intrigues me so!
-
Is it for hygiene purposes? Some sources suggest this is the case (and that pit hair removal is not unusual among Asian men).
-
Is it for aesthetics? Wax the chest, the pits have to match?
-
IS IT A CHARACTER CHOICE when the hair comes and goes from film to film? (interestingly enough, looks like this could be the case! It could indicate that the character is Muslim, according to Wikipedia and this interesting thread)
Ok. Enough. I know it's weird and creepy to think this much about armpits. (Though now that I know a possible reason for it, I think my obsession may be over).
While you're on the subject (the subject being crackpot ideas related to Hrithik Roshan), what's the "double-thumb" theory?
That every movie Hrithik Roshan is in somehow involves a deeply significant, lingering-for-just-a-fraction-too-long shot of his awesome double-thumb. And/or a shot of him shaking hands with someone, and a lingering-for-just-a-fraction-too-long reaction shot of the hand shakee looking at Hrithik's awesome double thumb. I SWEAR, this happens in Dhoom 2. Aishwarya does it. I SWEAR. Please note, this theory has not really been extensively scientifically tested.
What about the SRK "I have to get wet and bloody" theory?
You must have noticed that Rukhie gets wet or bloody in like, every film he is in. Preferably both wet AND bloody. I reckon it's in his contract that he bleeds from the mouth and gets a bathing scene or he walks. Not that I am complaining.
If you had to pick one Bollywood film to recommend to a newbie, what would it be?
Om Shanti Om. It was my first Bollywood film, and I loved every second of it – and continue to love it. The fact that it is full of filmi references and in-jokes didn't detract from my enjoyment of the story at all the first time round, but means that every time I rewatch it I "get" a little bit more out of it – be it a reference to a film I've finally seen or heard of; or recognizing someone new in the epic star-studded Deewangi Deewangi song. Om Shanti Om has everything – it's funny, sad, melodramatic, thrilling, colourful and jam-packed with stars and will always be my favourite Bollywood film, because it was my first.