Wake Up Sid (Ayun Mukerji, 2009)
Sid Mehta (Ranbir Kapoor) is a lazy, spoiled brat, who doesn't understand just how privileged he is. He is rude to his parents, ungrateful for the opportunities his father's wealth (and indulgence) affords him, and is entirely self-absorbed, unaware that anyone else in the world has actual problems to deal with.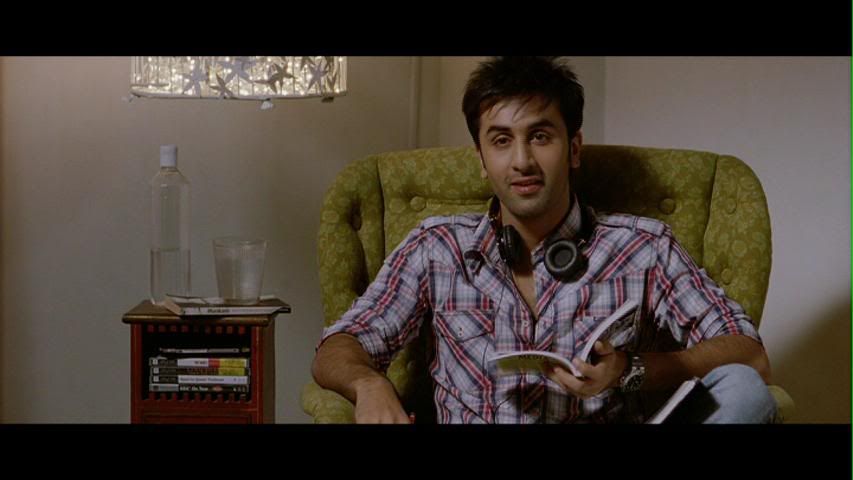 I do not understand people who do not like Ranbir Kapoor. He is the VERY DEFINITION of likeable.
He is also one of the most likeable, realistic and relatable characters I have seen in any film, ever. Sid is far from a horrible person (though it may sound like he is) – he's just lost, sleepwalking through his life because he doesn't know how to live in the world. He's never had to be independent or take responsibility for himself. It is not until a chance meeting with Aisha (the lovely Konkona Sen Sharma), a driven, independent woman with goals and aspirations for her own life, and their resulting friendship, that Sid begins to 'wake up' and grow up.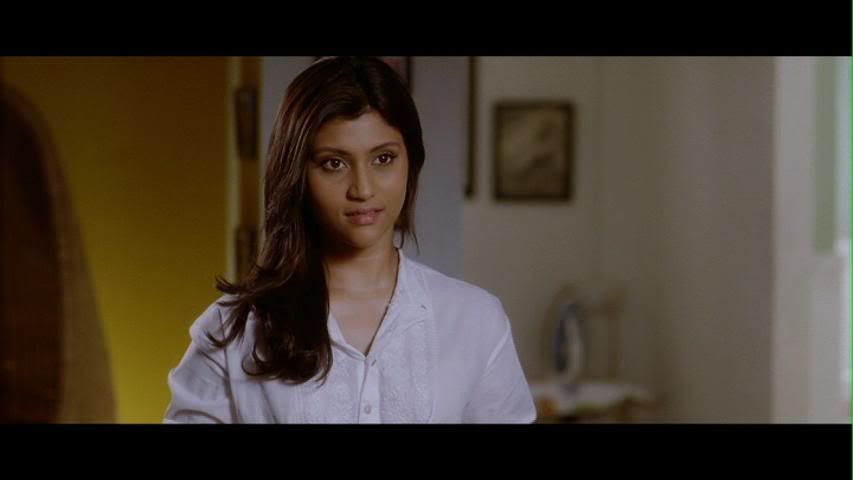 Konkona Sen Sharma is the very definition of beautiful and talented. i would hate her if she didn't also seem amazingly down-to-earth (she confesses to KJo in the dvd extras that she's not really like Aisha at all...awesome).
I really really loved this film – so much that after I finished watching it on dvd, I went back and watched it all over again. I think the thing I love about it the most is that, although yes, it is a film and naturally a certain amount of suspension of disbelief is required (Aisha can afford an apartment in Mumbai, AND supports Sid, before she even gets a job? Hmmm….) the relationships and the characters feel so realistic. Sid is so likeable and relatable, because I KNOW the real-life version of him – hell, I have been Sid (and if I'm honest, I probably still embody Sid more than I do Aisha). Konkona Sen Sharma is not only breathtakingly beautiful (I would take Koko over Deepika or Priyanka any day of the week) but is utterly believable as Aisha, the ambitious writer from Calcutta who is the exact opposite of Sid. I love the relationship between her and Sid – that she is responsible not for forcing his transformation by being a bossy interfering woman, but for inspiring it through setting an example for Sid as a role model. The way Sid interacts with Aisha, and his friends Rishi and Laxmi never feels forced or filmi – you feel like these characters have real history and real affection for each other. That's obviously partly good acting, but I think it's also down to the excellent script and direction from Ayun Mukerji, who has made an impressive debut with this film.
HIGHLIGHTS and RANDOM OBSERVATIONS
If you only like Bollywood movies for the dancing, then you're out of luck on this one – unexpectedly rushing into production meant none of the songs were finished before filming started, and so in lieu of the usual lip-synched song picturisations, there are montages (much like you'd see in a Hollywood film). I think it works – it gives the film a mellow, almost indie tone, and the soundtrack (by Shankar-Ehsaan-Loy, with the exception of the gorgeous Iktara – I think Ranbir Kapoor mentions in the Making Of that Iktara was the work of a guest composer) is lovely and fitting, reminiscient of the
Dan In Real Life
soundtrack by Sondre Lerche in its coherence and vibe.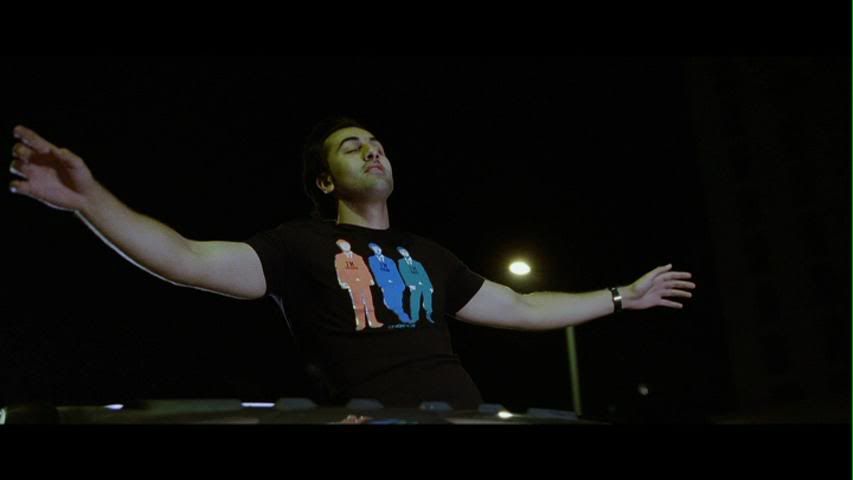 Nothing says 'young and carefree' like standing up in a moving vehicle during a MONTAGE! 10 extra wild and carefree points for having your eyes closed, Sid. Not a care in the world, not even dying horribly in a traffic accident because you don't have your seatbelt on.
Rahul Khanna should be in everything. EVERYTHING. I squealed with glee at his appearance in
Love Aaj Kal
but his role in
Wake Up Sid
is so much better (and yet he is still criminally under-utilised. He could be onscreen for two hours reading out the telephone book, and I would be happy. Film-makers, take note. I am pretty sure I am not the only one. There is a lot of Khanna-love in the blogosphere).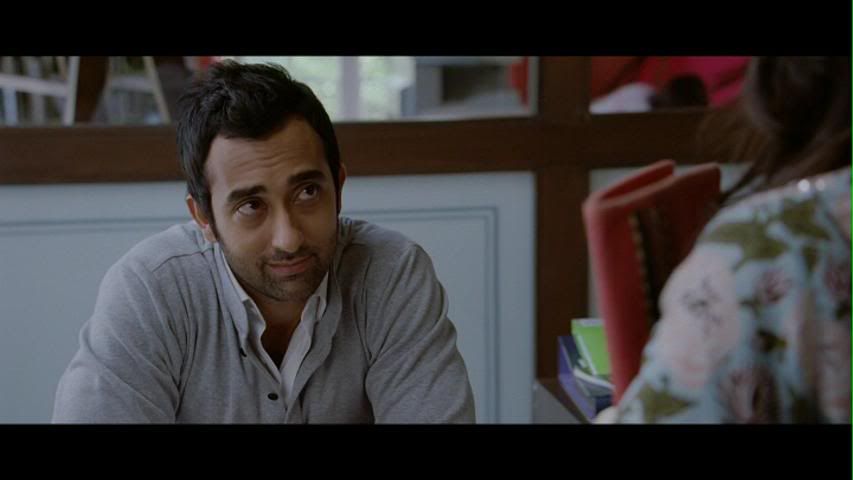 I feel that just saying "Khanna-PYAAAAAAR" sums it up pretty well.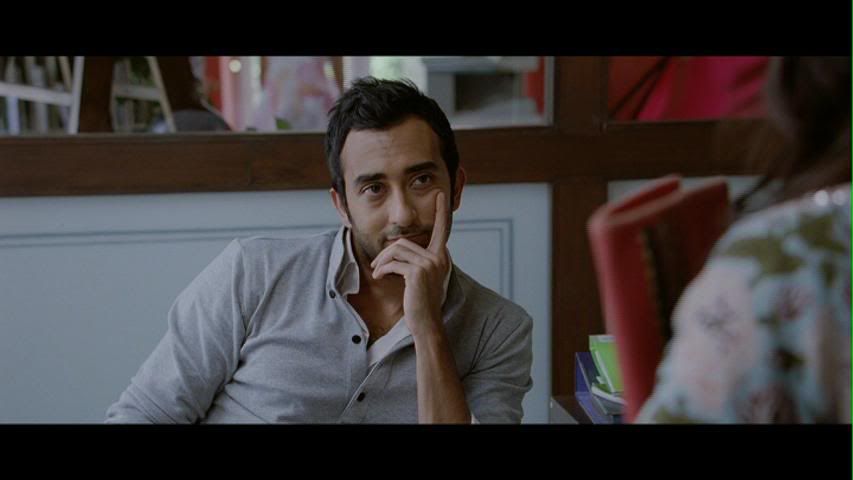 Props to Aisha for a) getting the job and not just being a drooling mess in the interview, faced with The Hottest Khanna; and b) not getting fired immediately for sexual harrassment or failure to do anything other than stare at The Hottest Khanna. Aisha: a stronger, better woman than I could ever be.
There are so many cute, real moments between Sid and Aisha but the one that makes me laugh the most is when Sid excitedly rushes to show her his first perfect fried egg, yolk unbroken, and she is obviously decidedly unimpressed (because it's JUST an egg, Sid, are you actually retarded?) but is all like "Oh WOW!" anyway. Because that's what friends do.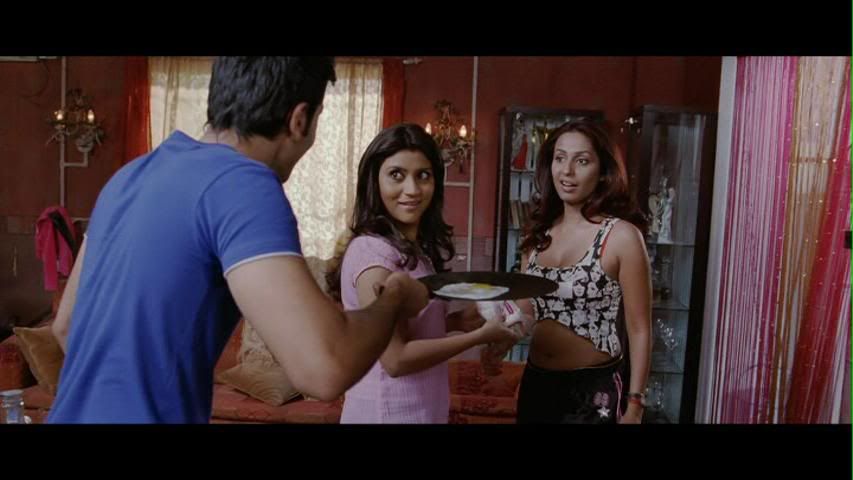 Heh, her expression says it all.
A lot of Sid's photos seem to be of his own feet. I can't help but wonder at the deeper significance.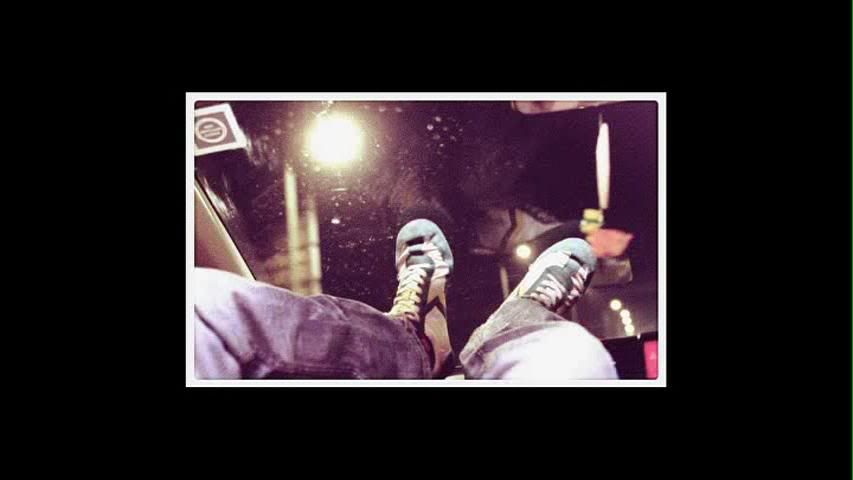 I never studied art history so...are feet a 'thing'? All I can think of is that Sid has to learn to stand on his own two feet but that's a bit...meh.
Apart from being a coming of age story, Wake Up Sid is also a definite love-letter to the city of Mumbai. I can't find a single screenshot that definitively sums this up because it's a thread that runs though the whole film, partly embodied in Sid's love of the city, and wanting to share the best of it with Aisha; and Aisha's discovery of herself there (you didn't think Sid was the only person to learn anything in this film, did you?). But it looks BEAUTIFUL and I WANT TO LIVE THERE. In Aisha's little apartment, with a roommate who looks like Ranbir Kapoor…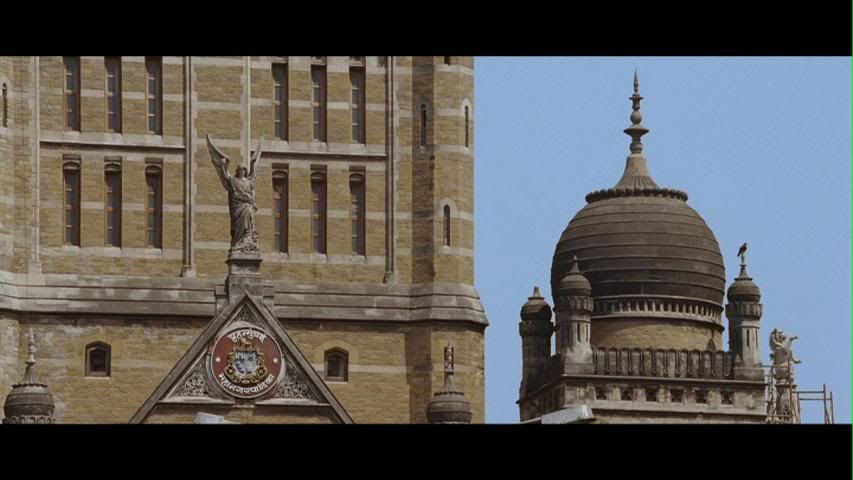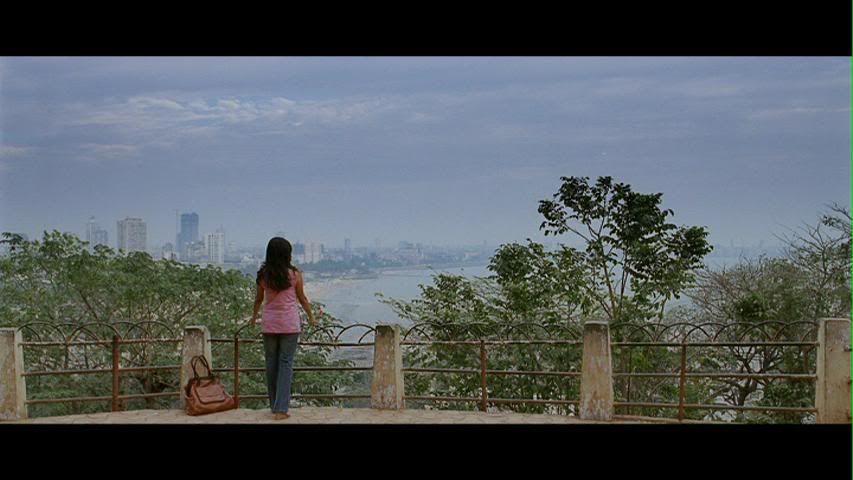 Seriously, how beautiful does that place look? Who wants to give me a job and a flat in Mumbai?