Mujhse Dosti Karoge (Kunal Kohli, 2002)

This film has no superwow special effects or amazing gimmicks to mark it out as any different from any other Bollywood film. In fact, maybe that's why I had never heard of it, despite its star cast: it is essentially another run of the mill Yash Raj romance, a seemingly timeless tale of fated love and the rocky road leading to the happy ending. Critics, obviously, found nothing especially riveting about it. One review I read actually criticized the film for having too many songs.
TOO MANY SONGS?!

What. Ever. I went into viewing Mujhse Dosti Karoge with no expectations…and in a very short time was entirely sucked in. Sure, it's not radical or highly original – but that is part of the appeal. The structure, the characters, the formula, the song picturisations – they are comfortingly familiar, and this film is eminently enjoyable. I can already see myself returning to Mujhse Dosti Karoge as a favourite, time and time again.

What's not to love? There is star power: Hrithik Roshan (scho schweet!), Rani Mukerji (adorably trying to be 'the ugly one" and failing, she could never be anything other than utterly gorgeous) and Kareena Kapoor (playing the beautiful loveable brat again).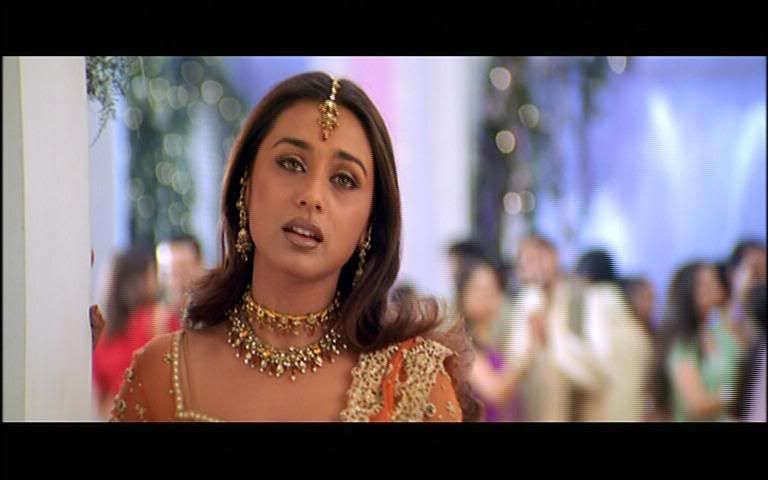 Oh, Rani, you're pretty too!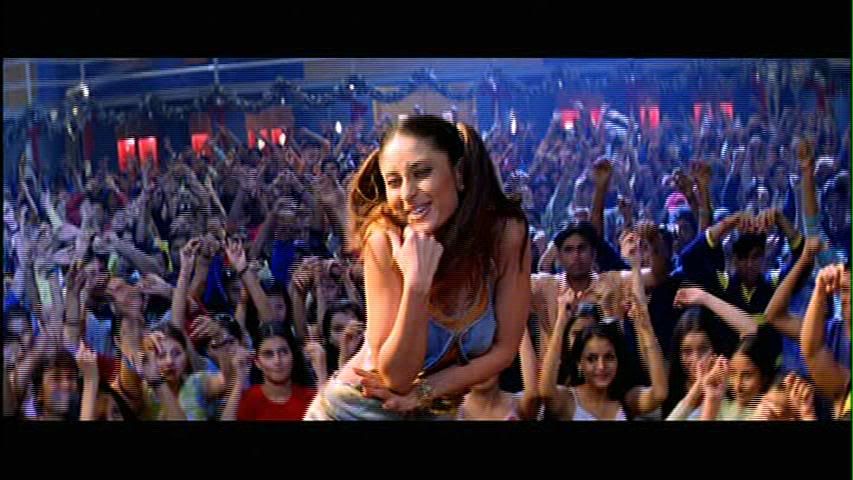 Bebo being FABULOUS. So cuuuuute!
The plot combines the loyalty of childhood friendship and the undeniable cosmic power of fated love into a potent, melodramatic package that means 70% of the film is Hrithik giving somebody long lingering glances, or intense smouldering looks. SMOULDERING LOOKS! Excuse me while I swoon a little. As the tangled mesh of interpersonal relationships and who loves who but who is actually with who? becomes more complex thanks to the web of LIES everything is built on, Hrithik gets to issue increasingly insane secret ultimatums to the (secret) love of his life to try and get his way. The extreme melodrama of it all!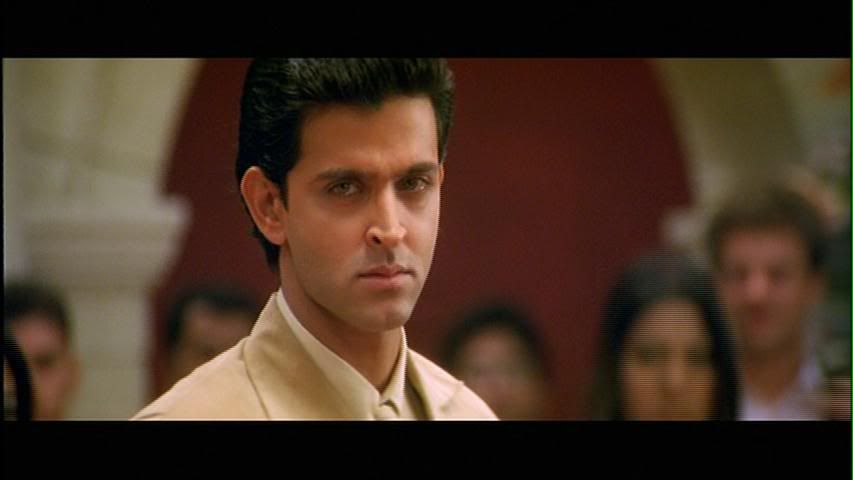 Hrithik does a lot of smouldering in this film. SWOOOOOON.


A number of shots even subtly suggest that Raj (Hrithik's character) has taken to drinking to deal with the deep emotional turmoil of LIVING A LIE.

Okay, so it might be tea... Long Island Iced Tea. Secret drunk ups the melodrama factor 110%!

I fricking love this film. IT'S LIKE CRACK TO ME. I CAN'T GET ENOUGH.

HIGHLIGHTS and RANDOM OBSERVATIONS:

A 'special appearance' that made me laugh out loud and go "OH MY GOD!"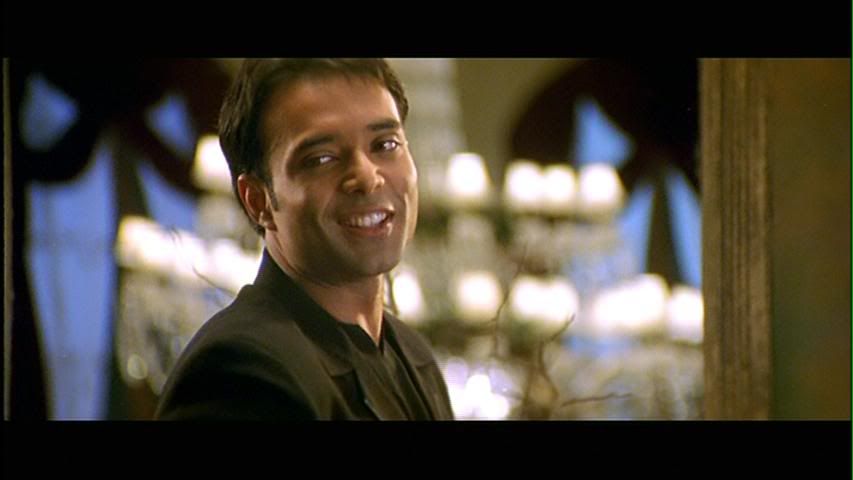 Uday Chopra will STEAL YOUR HEART. He is sneaky.
…but he was actually surprisingly likeable. Go figure – I liked him in Mohabbatein and I like him in this. Maybe old Uday isn't that bad. Maybe it's just his character in Dhoom that makes me grind my teeth.
It's not all tortured looks and weeping (even though I would still lap it up if it was, because Bollywood emo is THE BEST KIND OF EMO). Raj is goofy and sweet when it's TRUE COSMIC FATED LOVE. He's not afraid to be himself and wear a silly hat. (I would LOVE to see Hrithik Roshan in a goofball comedy based entirely on the face he makes in this scene, plus he seems to have that whole rubber-limbed thing going for him when he dances).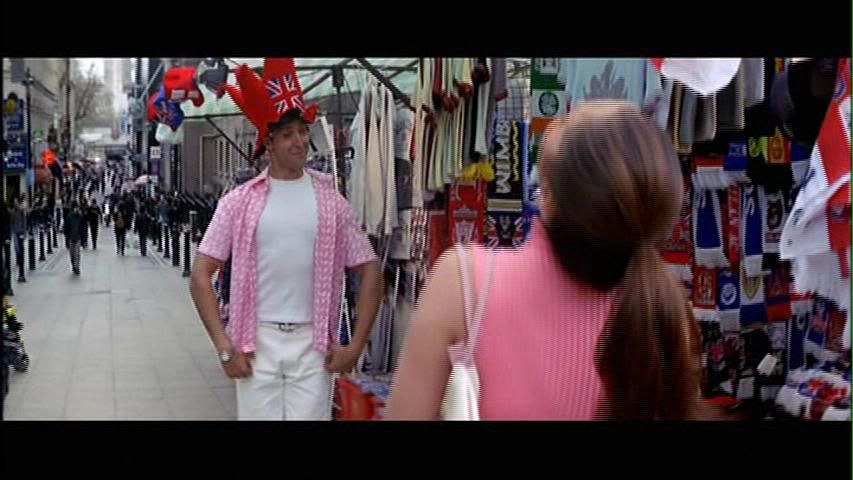 Please, Hrithik of 2010? Get rid of the emo Guzarish Grizzly Bear look and be this goofy guy!
Raj is also not afraid to push fashion boundaries and rock the double denim.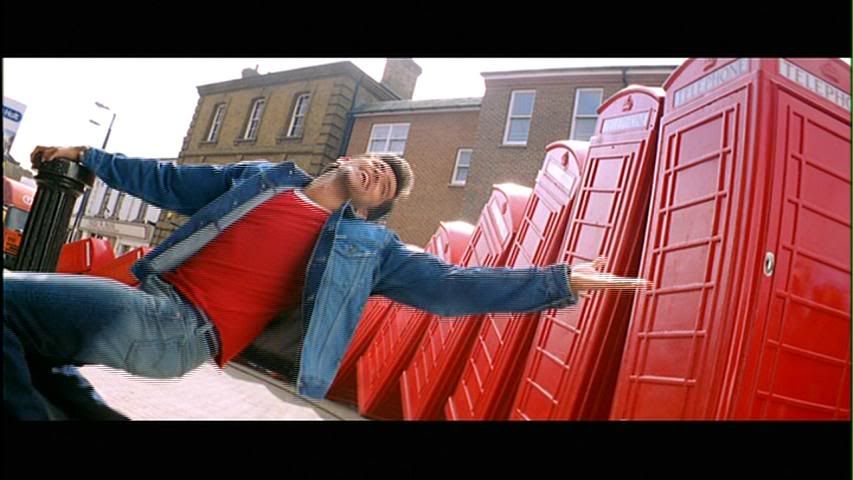 You could not get away with it. But Raj can.
OMG The Medley! This bit was so cool. Supposedly a sangeet (an engagement party where everyone does a performance) – but really it was THE AWESOMEST EXCUSE EVER to make a medley of 18 Hindi film songs for Hrithik and co. to sing and dance to. Plus, OH BE STILL, MY BEATING DIL, the lyrics of all the songs, while appropriate for the sangeet had significance for the love triangle dynamics going down.
When Raj sings "Kaho na pyaar hai" it is loaded with delicious, crunchy, melodramatic subtext. PLUS totally awesome, intertextual-reference wise.
When Kuch Kuch Hota Hai starts playing, and it starts raining…you know I'm crying, and totally in love with Hrithik Roshan.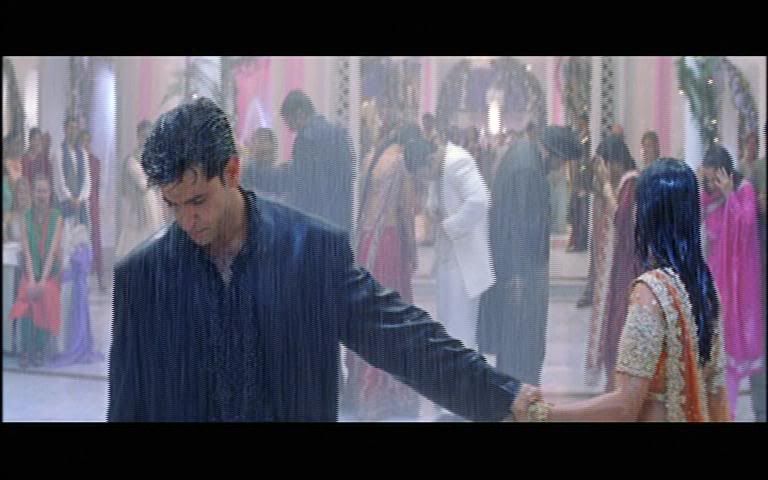 My mum asked me the other day "what is WITH the rain in Bollywood movies?"...
...I am going to show her this scene. And Kuch Kuch Hota Hai, obviously.

My flatmate and I have a theory that is pretty much untested and amazingly unscientific, that in every movie Hrithik Roshan appears in there is a significant shot of his double-thumb. Yeah…it's about as scientific and logical as my armpit hair obsession, I know.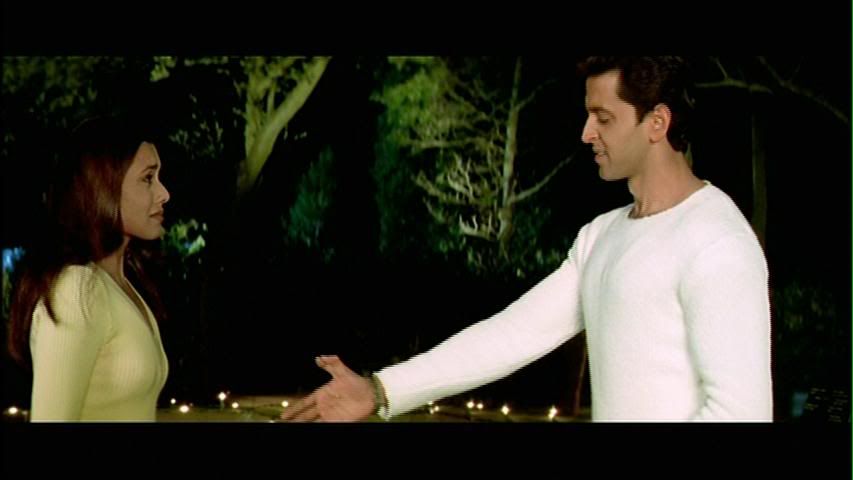 Exhibit A.