With the holidays and all I have been a little remiss in updating, and the backlog of films watched but not written up is only getting bigger and bigger (sigh, and it's only going to get worse when all the dvds I ordered before Christmas that have been delayed in the mail by the holidays start piling up on my doorstep). So today we have three mini-reviews, of films not quite memorable enough to warrant their own page.

Garam Masala (Priyadarshan, 2005)

What is it?
Slapstick comedy/farce about the shenanigans that ensue when hunky, but engaged, photographer Mac (Akshay Kumar) tries to juggle affairs with 3 air hostesses at a secret bachelor pad. Mac's former best friend, now sworn enemy, hunky photographer Sam (John Abraham) finds out and threatens to reveal the situation but ends up moving in to the bachelor pad and getting embroiled in the hijinks.

Reason to watch:
There is only one reason, and that is: man-candy. John Abraham especially is super-hot in this film, but Akki is always pretty smooth, and will always have a piece of my heart, and a great deal of my lust. The song where they are both pretty much posing topless for the entire time is a personal favourite.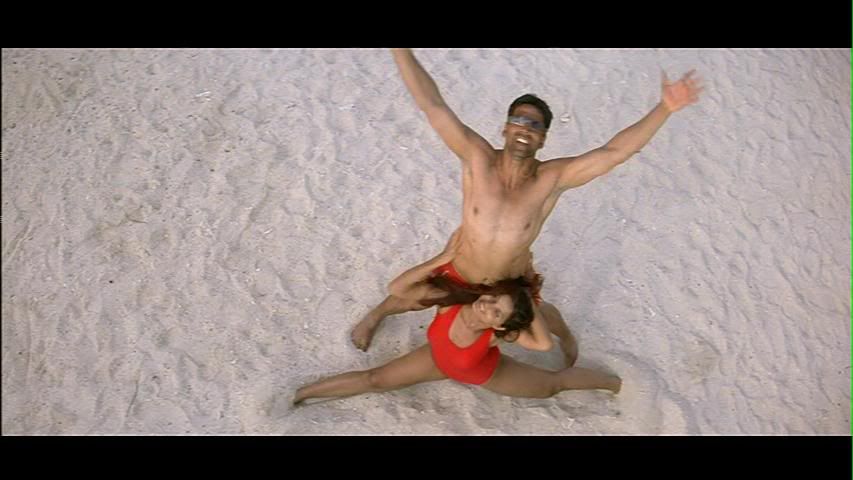 Reason to skip:
Skip it because THIS FILM IS REALLY QUITE BAD. Although many people enjoy this film for its slapstick comedy (indeed, it earned Akki an accolade for being Best Comedian at the Filmfares that year, I think) I AM NOT ONE OF THEM. I agree wholeheartedly with the Filmigirl school of thought: that Garam Masala represents a low point in the careers of all involved. There is definitely a place for Priyadarshan comedy, but this is not one of the better ones.

Namastey London (Vipul Amrutlal Shah, 2006)

What is it?
Akshay Kumar/Katrina Kaif vehicle, essentially about the clash of Indian and Western values. British-raised Indian girl Jasmeet, or Jazz as she prefers to be known (Katrina Kaif) is embracing Western culture a little too enthusiastically, much to the disappointment of her father. He takes the family on a trip back to India, and whilst there, arranges Jazz's marriage to a Punjab farmer, Arjun (Akshay Kumar). But once they get back to London, Jazz refuses to recognize the marriage as legal and is set on marrying her British boyfriend, Charlie Brown – despite the fact that Arjun is now in love with her.

Reason to watch:
Rishi Kapoor! I think I love present day Rishi more than classic 70s Rishi!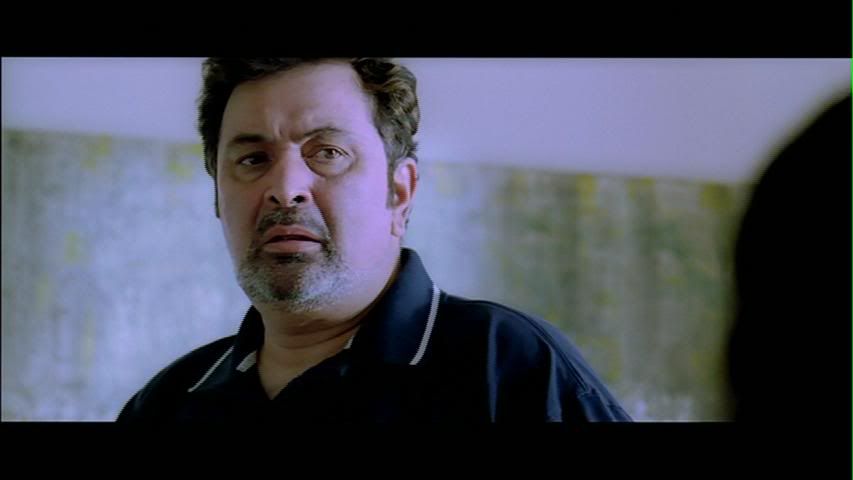 Plus Akshay Kumar gets to show his sensitive side. I love when he shows his sensitive side. It's nice when he's all badass and kicking people in the face, but I like romantic hero Akki. He's adorable.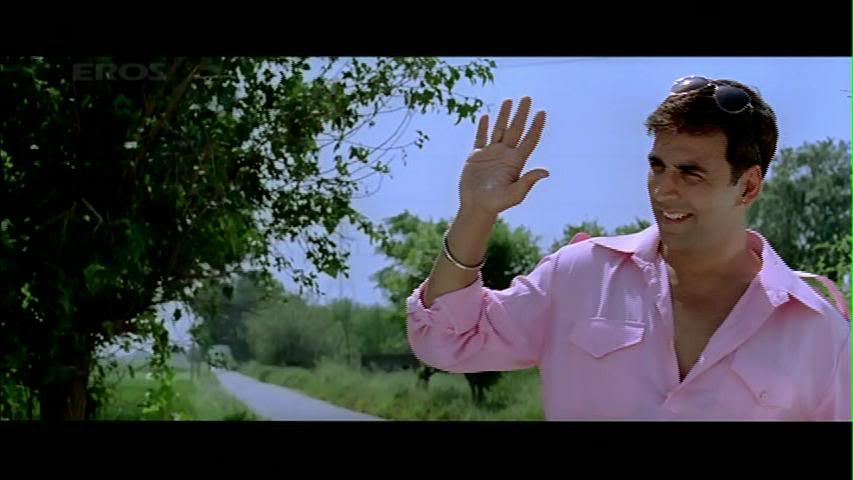 Oh schoo schweeeet!

Reason to skip:
I'd skip it if you're not a fan of romantic comedy, but otherwise, this is a movie anyone could watch. It's like a nice, inoffensive family film – not especially memorable or groundbreaking but definitely not bad.
Bachna Ae Haseeno (Siddharth Anand, 2008)

What is it?
A film exploring three love stories and how they impact Raj, who is, to put it bluntly, a bastard. Can he correct the mistakes of his past to win the love of his life?

Reason to watch:
Because Ranbir Kapoor is going to be a superstar, and proves it by managing to remain likeable even with the worst script ever. Watch the kid – he is working really hard. Plus he reminded me of my main man SRK at various points during the film. The kid is gonna be a masssssive star.

Plus: MAN CANDY. Even if you never watch the rest of the film ever again, the title track (conveniently placed as the opening credits) is one of my favourites EVER. Ranbir is both cute, AND hot. SUPERSTAR, I'm telling you.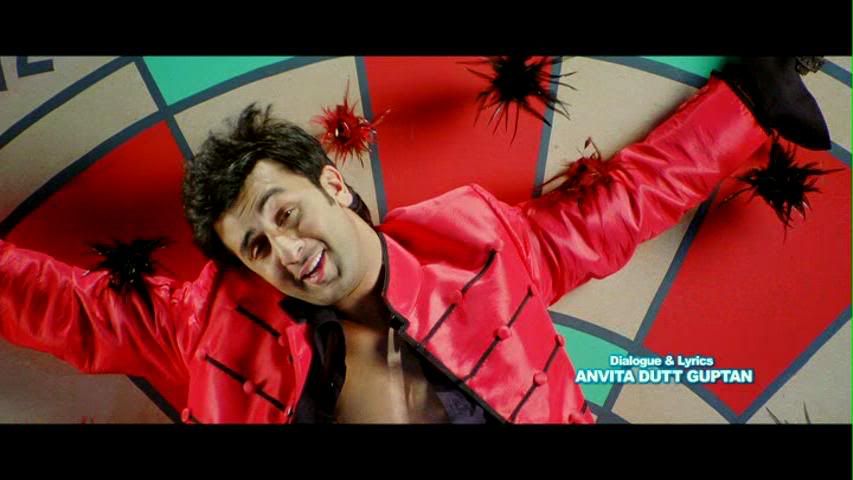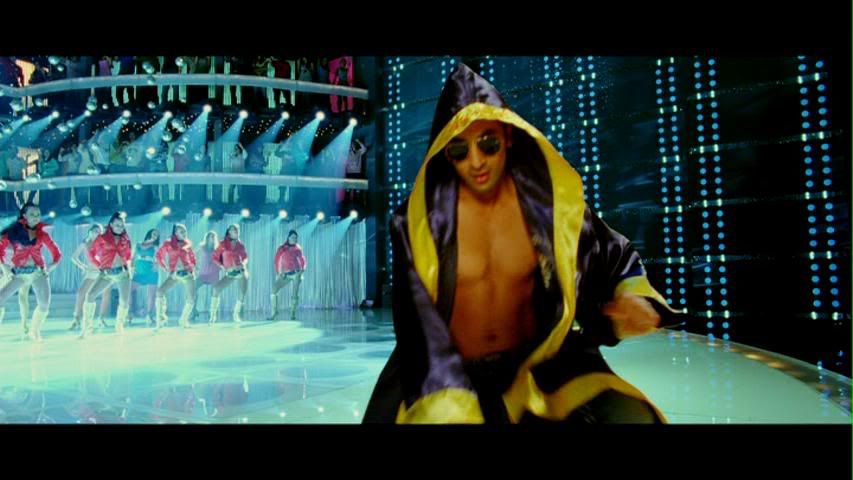 ...AND hot!

Reason to skip:
OMG because it's an okay movie up until the infamous Gayatri turnaround out of nowhere. No film has ever made me more pissed off and disappointed with such a pathetic, cop-out ending. For those who don't know, essentially, for the whole movie Gayatri is like "I don't want to get married, I don't need to get married, I have a plan for my future, I have goals", only to crumble at the last minute and decide that no, actually, she will give up everything she has worked for and stood for because that's what a woman does. UM NO. Here's my tip for enjoying BAH:
Just watch the Mahi/Raj story as a little mini film and skip the rest. If you have never seen DDLJ, watch that first. Some people love the Radhika storyline – I really didn't, and I don't know if that is the movie's fault or because I have no fondness for Bipasha Basu (she always kind of reminds me of a robot with empty eyes). But for the love of all that is good in Bollywood, skip Gayatri and her lame, not at all developed character and her pathetic ending.