Amar Akbar Anthony (Manmohan Desai, 1977)
There is only one thing wrong with this movie, and that is that there is not nearly enough Vinod Khanna in it. Vinod Khanna, I have decided, is The Man. In fact, going back to Amar Akbar Anthony to get screencaps, I may have gotten a tad…distracted…so here. Feast your eyes on the true, masculine glory that is Vinod in all his 70s wonder.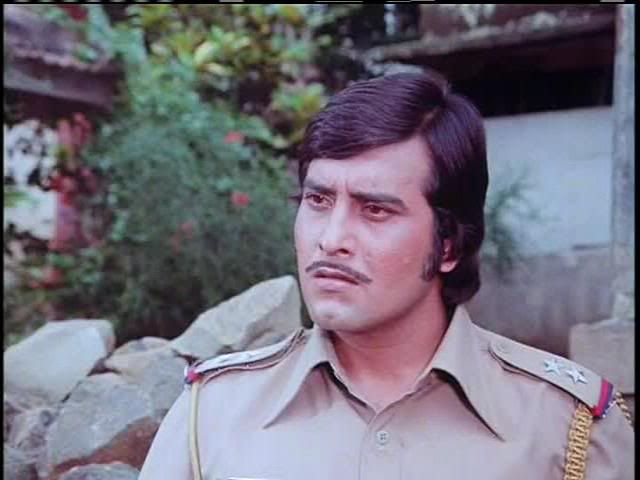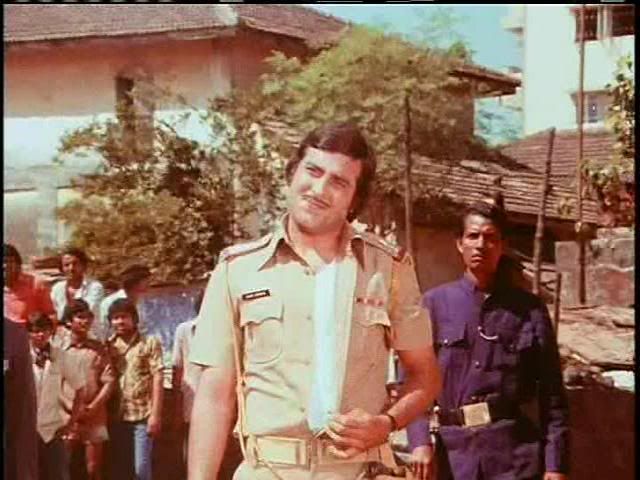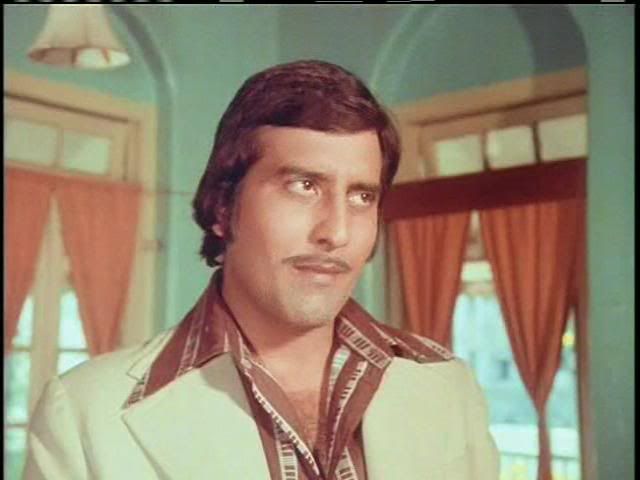 Ahem. Now that we have that over with, all that is really left to say is OH MY GOD(S), AMAR AKBAR ANTHONY is PURE UNADULTERATED CRAZY-GOODNESS, pretty much everything you could ever IMAGINE wanting in a movie distilled into three or so hours. I believe this, my friends, is what they call a true masala film. I want more. This stuff is like a drug.
So, the story goes something like this: the film starts with poor downtrodden Kishinlal being released from prison after serving time for a crime he did not commit, having taken the rap for his boss, evil Robert, because Robert promised to pay Kishinlal's wife and three sons thrice Kishinlal's wages as compensation while he was in the slammer (who could refuse a sweet deal like that?). But evil Robert is a promise-breaker and when Kishinlal gets out of jail he finds his wife destitute, suffering tuberculosis, and his kids starving. CONVOLUTED SERIES OF EVENTS LATER involving smuggling gold bars, flaming car wrecks and a suicide attempt (seriously, the prologue to the film is like 25 minutes long) and Kishinlal's wife ends up blind thinking the rest of her family is dead, Kishinlal is on the run, and his three sons are separated from each other and their parents, and end up being raised by a Hindu policeman, a Muslim tailor and a Christian priest (hence Amar, Akbar and Anthony. While the alliteration is pleasing, I had initially wondered what their parents were thinking. Now I know). 22 years later, the three sons all meet when they give their blind mother (who has miraculously not died of TB yet?) a blood transfusion – all of them at this point strangers to each other – and CUE TITLES (finally!).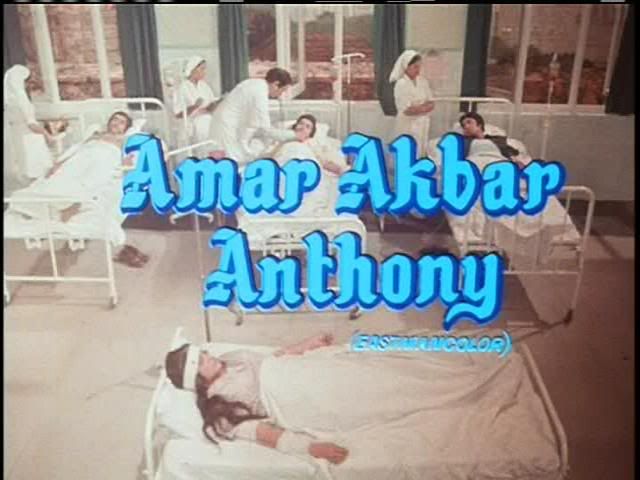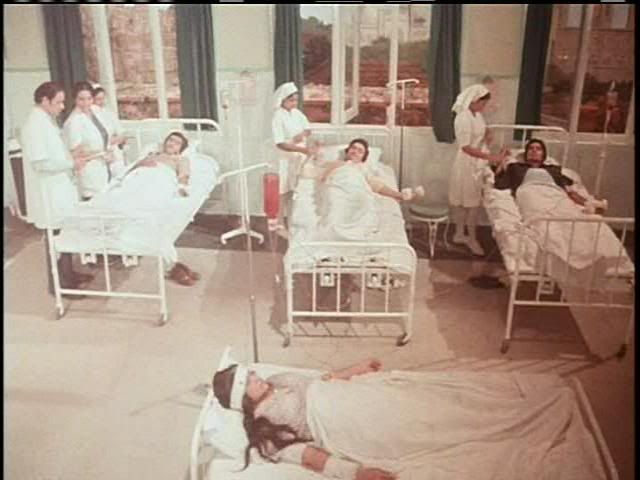 The madness is only beginning, obviously, since there is still 3 hours of the movie to go and that's just the PROLOGUE. There's the ongoing battle of Robert versus Kishinlal, which actually got quite confusing since they both seemed pretty evil and I frequently forgot which side I was supposed to be on; murder, kidnapping, double crossing, double-double crossing, long lost identical twins, dressing up in ridiculous disguises, three brides for three brothers (of course), and naturally the question of how and when everyone will realize how they are related to everybody else. Oh how I laughed. But also: oh how I cried (which was actually quite painful given I broke my nose on Monday).
This movie is like all of Days of our Lives or The Young and The Restless crazy plot twists boiled down into one glorious melodramatic movie, COMPLETE WITH SONG AND DANCE. Can you IMAGINE what would happen if someone pitched a Hollywood remake? (They would wreck this wonderful film, is what would actually happen. But what if there was some visionary in Hollywood, prepared to preserve every implausible plot twist, every wacky turn of events, and most importantly, the poor stricken mother melodramatically wailing NOOOOOOOOOOOO?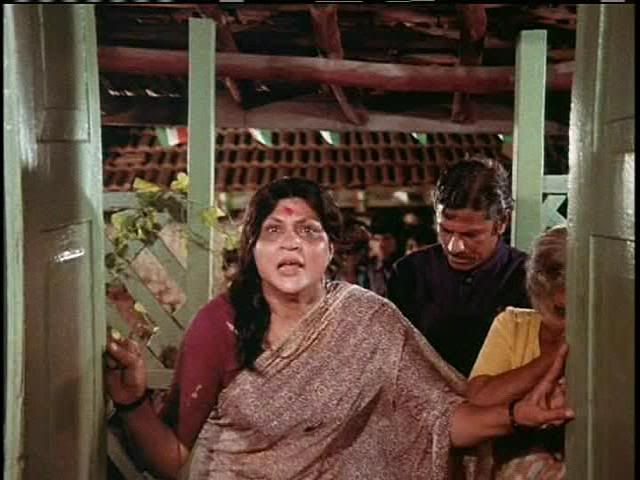 I'll tell you what would happen: the Hollywood remake would be a critical flop but would make a bajillion dollars at the box office, because THIS IS PURE ENTERTAINMENT).
Plus look: Rishi Kapoor and Neetu Singh: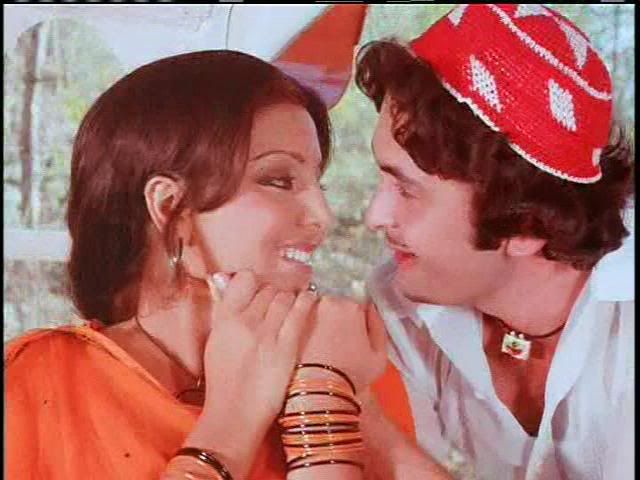 if they didn't already rock hard enough, they totally spawned Ranbir for us, just another reason to adore them.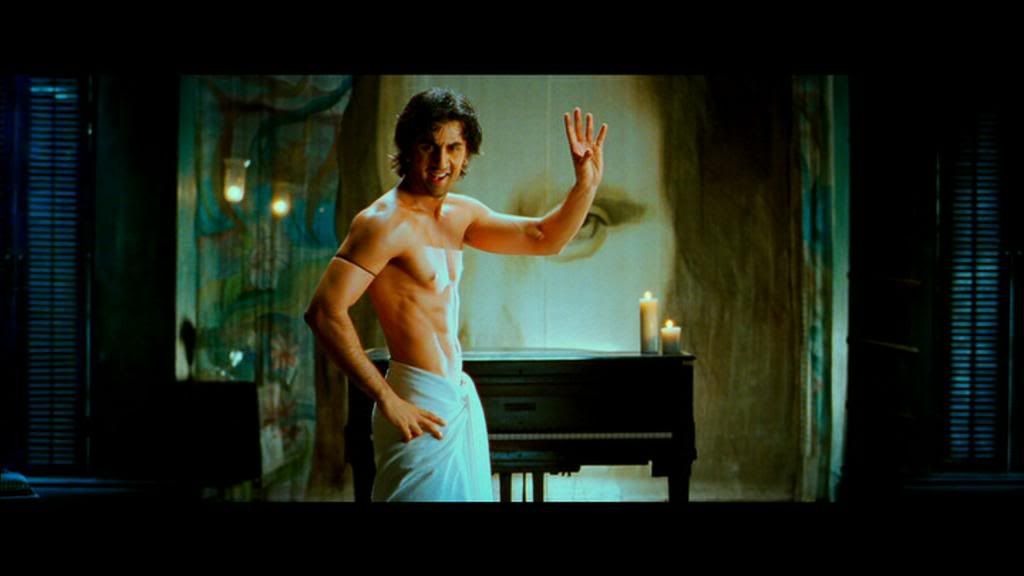 Plus Amitabh Bachchan pops out of a giant Easter Egg
with secret codes attached to his clothing: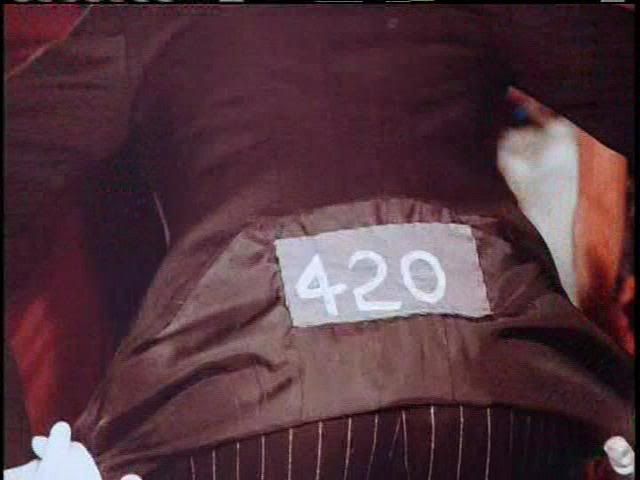 Apparently 420 refers to the section of the Indian penal code relating to thieves and conmen. Implying Anthony is taking the good Christian folk for a ride, as opposed to simply being a stoner.

and he also punches a guy through a wall, proving you can be wacky AND badass!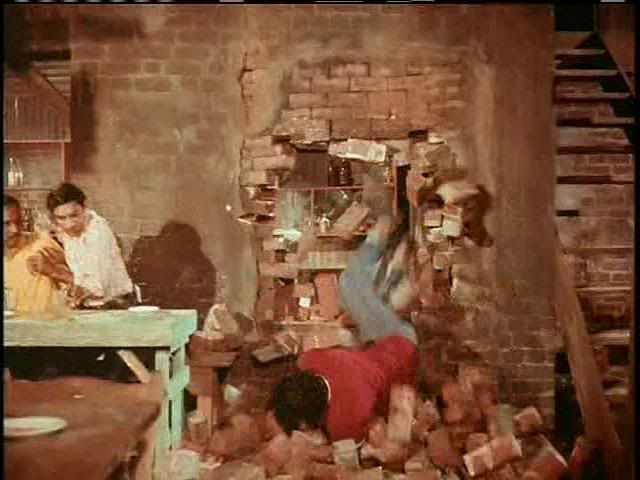 Plus did I mention Vinod Khanna is super duper hot and totally The Man?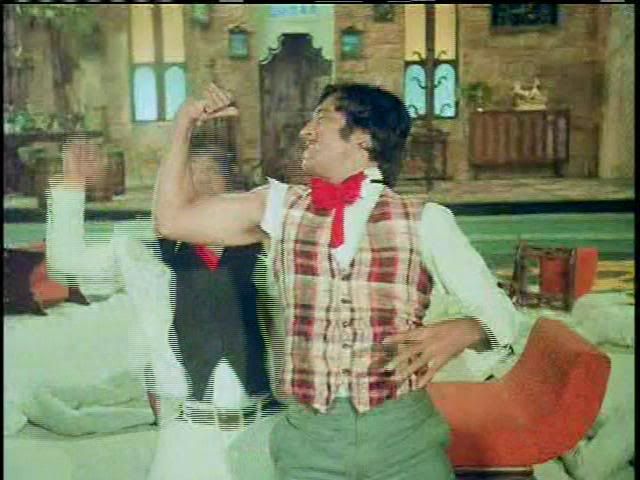 This is a totally legitimate move to pull in a fight, when you're hot like Vinod.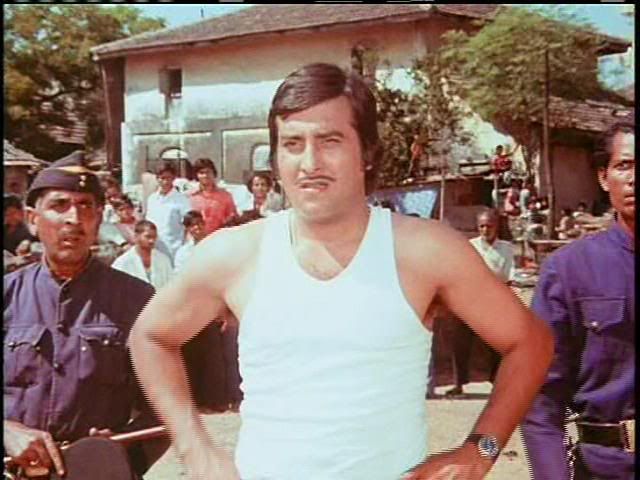 The. Man.