Jann-E-Mann (Shirish Kunder, 2006)
I actually hate reviewing movies I like, because there are only so many ways to say "OMG AWESOME I LOVE IT".
Jaan-E-Mann
is fricking glorious, an insane melding of Broadway musical, Hollywood screwball comedy and all the qualities you know and love from Bollywood . A postmodern take on a classic love triangle,
Jaan-E-Mann
is partly a film about films and the film industry, as well as being the eternal tale of two men loving the same woman.
It is, you have to realize, completely and totally insane. Shirish Kunder – Farah Khan's hubby – wrote, directed and edited the thing, and it does have a similar epic feel to
Om Shanti Om
– hubby and wife obviously share a sensibility related to "post-masala" films, reviving that feeling of seeing something epic and lavish and fantastic but with a modern twist. That means dwarves, astronauts, Broadway spectacles, hilarious parodies of Bollywood melodrama, flashbacks, creepy voyeuristic
Rear Window
-esque stalking, evil brothers, dreams of stardom, wacky costumes and so much more. I FRICKING LOVED EVERY SECOND OF THIS MOVIE. Seriously, it's a new all-time favourite.
RANDOM OBSERVATIONS AND HIGHLIGHTS
The music. Humko Maloom Hai has been on repeat in my head for a week now, it's lovely. As is Ajnabi Shehar.
The narrative device is interesting. It starts with a voiceover from astronaut Agastya Rao, who is telling the story of him, Suhaan (Salman Khan) and Piya (Preity Zinta). This sets the film up a little bit like a fairytale, with a contemporary "once upon a time" feel. When we get to the part where Suhaan has to explain to his uncle what went wrong in his marriage (time for a song!) we have a screen appear magically in the uncle's office. "What's that?" his uncle asks as the first song of the film starts playing on the screen in his office. "That's a flashback – so I can explain what happened to you!" says Suhaan.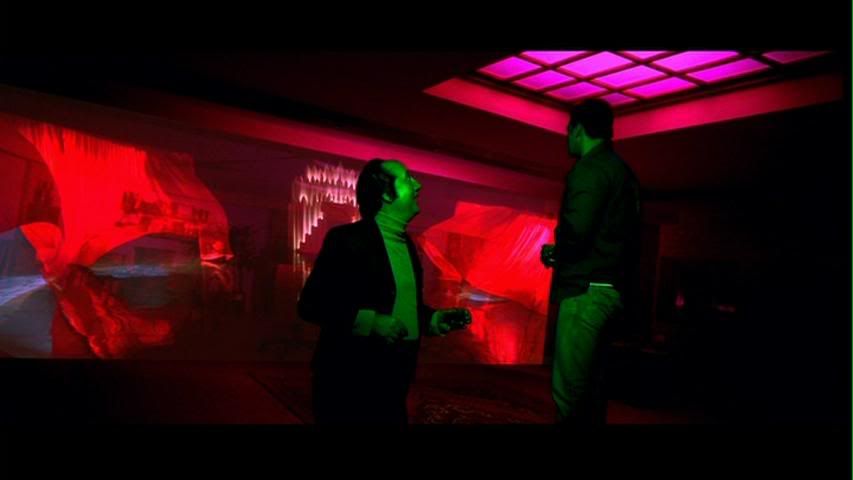 The magical flashback screen comes down behind them.

It's so po-mo, commenting on the actual narrative itself and also at pains to show how filmmakers tell stories. This sort of thing happens again and again in
Jaan-E-Mann
and the film geek in me LOVES IT. The song Humko Maloom Hai is like GEEK HEAVEN for references to the film industry and Brechtian-type references reminding us we are watching a constructed narrative.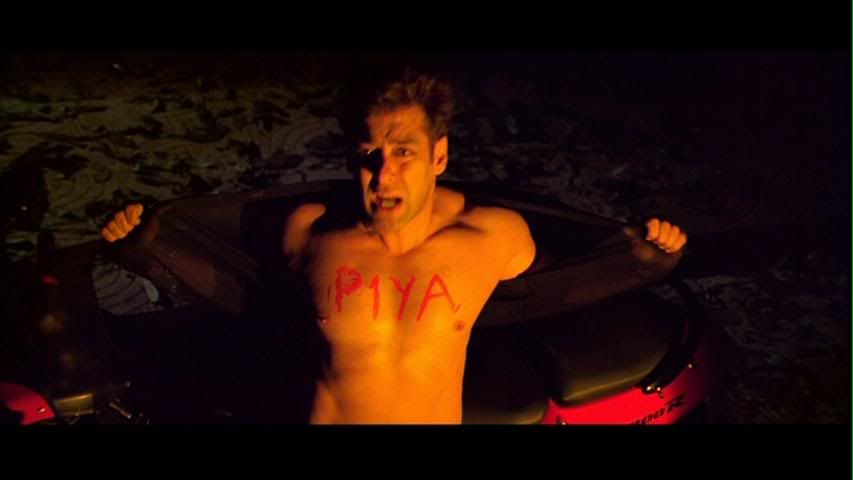 Another intertextual reference! It's DARR-iffic.
It all makes sense in the internal logic of the film – if Agastya is telling the story, fairytale like, then ANYTHING can happen onscreen and be completely reasonable because it is after all just one guy telling a story. Maybe we should look at all movies like that. OOOH MAYBE THAT'S THE POINT.
Anupam Kher. As a dwarf. But actually, more specifically, as a dwarf imitating Preity Zinta, in the song Jaane Ke Jaane Na. Actually, the entirety of that song, which is utterly utterly mad and entirely hilarious.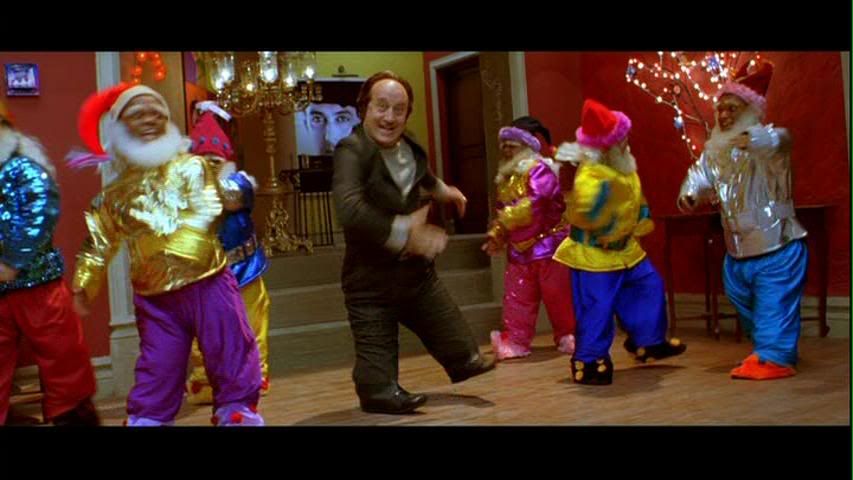 Although my love for Shahrukh is, of course, eternal, I couldn't help but be pleased when I read that the part of Agastya Rao in
Jaan-E-Mann
was originally intended for King Khan himself…and he turned it down.
Because if he had done the role, we would have been deprived of a major part of why I love this film SO MUCH: Akshay Kumar as a total dork.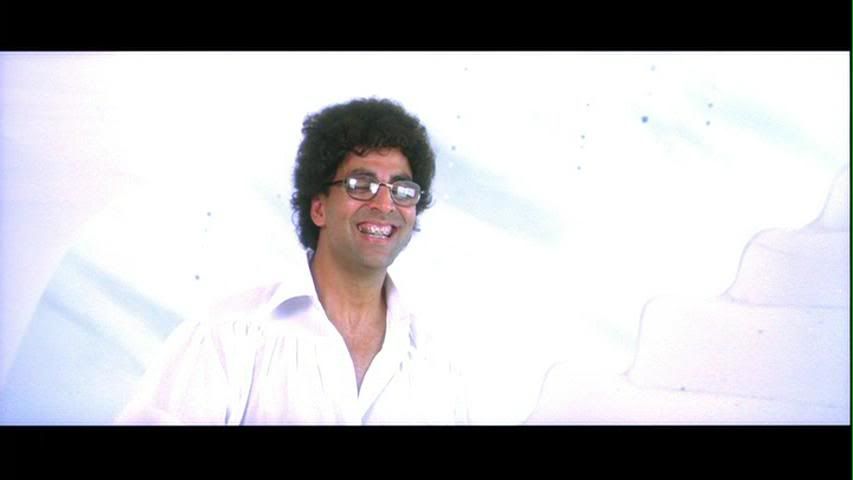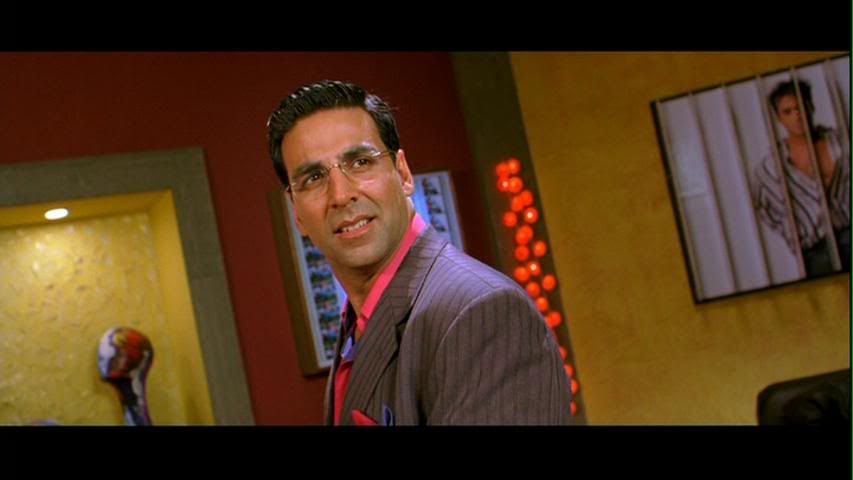 ...scrubs up pretty well.
Shahrukh as a dork? Yeah, it'd be cute. Yeah, he'd dimple it up and be SRK-riffic. But he's done it before (and I'm thinking that's why he turned it down, since
Don: The Chase Begins
ended up coming out at the same time as
Jaan-E-Maan
…bit of a meatier role there for the Baadshah). Let's face it: as much as we love him, SRK IS kind of a dork. It wouldn't be as totally awesome as seeing Akki, the macho man's man who pretty much always plays the cool action guy, completely nerd up, and in the process reveal that he can be funny without being all "I'm gonna bash you over the head with my next slapstick gag" and completely, utterly, heart-meltingly adorable. And HOT.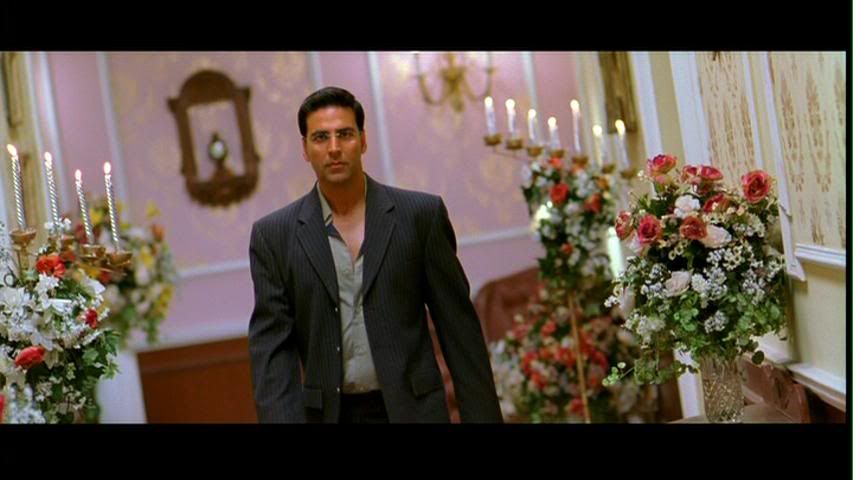 So yes.
Jaan-e-Mann
took my Akshay Kumar fandom level from oh, like say, level 5 to level BAJILLION. I LOVE THE MAN. I LOVE HIM. Everything about him in this movie is WONDERFUL, from the cute geeky laugh he nervously does, to the scene where he approaches Piya in New York for the first time which makes me laugh SO HARD (PIYAAAAAAAAA!) to the way he can't cry and freely express his angst without ripping his clothes off.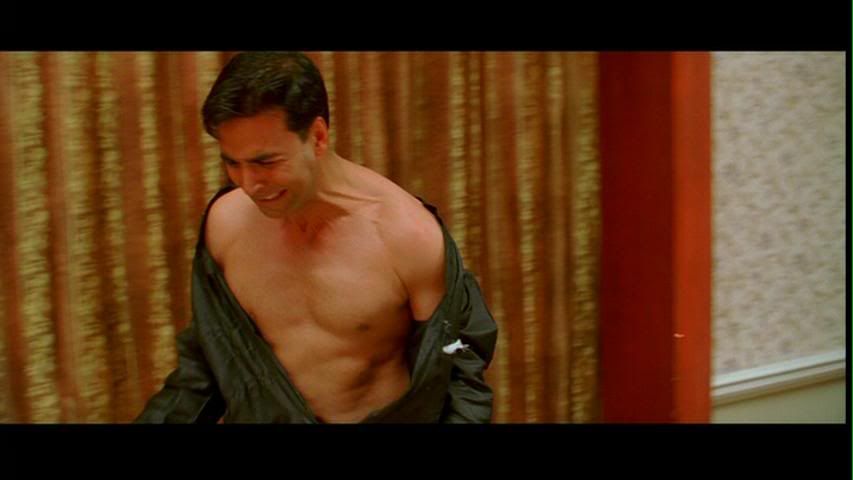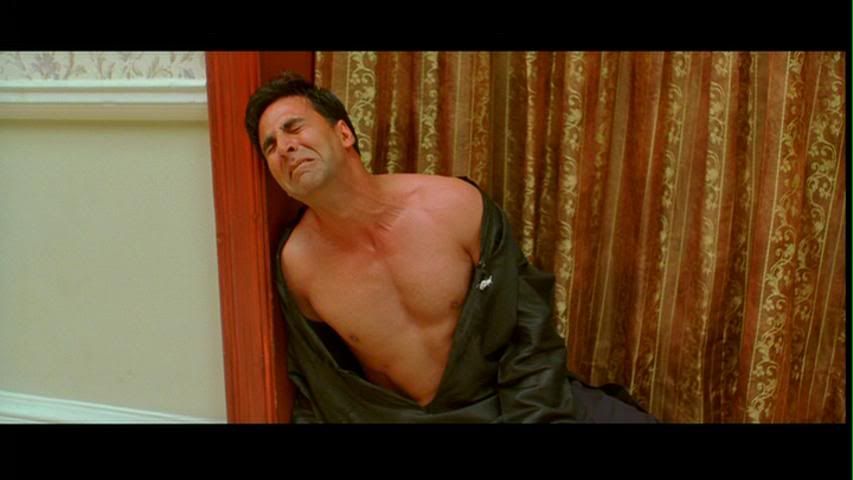 Cry more in movies, Akki. CRY MORE. LET OUT THAT ANGST.
This is kind of disturbing:
Jann-E-Mann
cured me of my irrational Salman Khan repulsion. Sure, he is a bit plastic looking, often looks like a thug on his way to pound someone (or eat the heroine's soul)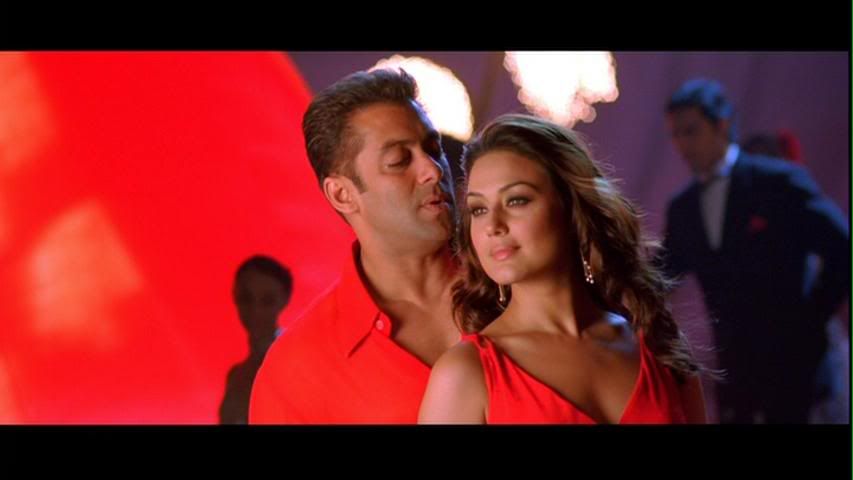 and his accent seems to change at whim, but I went in this determined to merely tolerate his presence for the sake of my beloved Akshay, and ENDED UP ACTUALLY KIND OF LIKING HIM. Maybe it was his willingness to be a bit silly and seemingly take the piss out of himself, maybe it was the wacky costumes (I'm a sucker for Elvis)…
...I'm not sure how exactly, but the thug wormed his way into my heart and I alternately laughed at and felt sorry for him. DAMN YOU
JAAN-E-MANN
! My irrational Salman hatred was the one constant, the thing I thought I could always rely on. Sure, my whims could change daily in regards to everyone else, but I would always regard Salman, COMPLETELY WITHOUT BASIS, with fear and loathing. Now I don't even have that, because I ACTUALLY LIKE HIM IN THIS FILM.