Saawariya (Sanjay Leela Bhansali, 2007).
The only reason I own this film is because I inherited it after, for reasons I will never ever fathom, my mother, a lifelong LOATHER of musicals, bought it on a whim at the supermarket. From the bargain bin.
That should have been my first clue. That, and the almost universally bad reviews all over the internet. But I figured: I watched
Heyy Babyy
. Twice. And ended up kind of loving it. (In fact, today I had to stop myself ordering it off Bollydvd.net. And Nehaflix. And I forsee that particular internal struggle continuing on for a while, until the lure of Akshay Kumar pretending be a Rastafarian car-washer or getting all homoerotic in the shower with his flatmates gets to be too, too much. We all have our weaknesses).
Erm…anyway. All that THAT proves is that I was tired when I watched that one particular film, or that Akshay Kumar really IS the King of Comedy. Because although the first few minutes of
Saawariya
were promising, and actually had me wondering "Why does everyone hate this film so much?", just at the point when I was beginning to worry that there was something wrong with me that I could be enjoying something that was so universally panned….
…it all went horribly, horribly wrong. I can pinpoint that moment precisely for you. Two words. Salman Khan.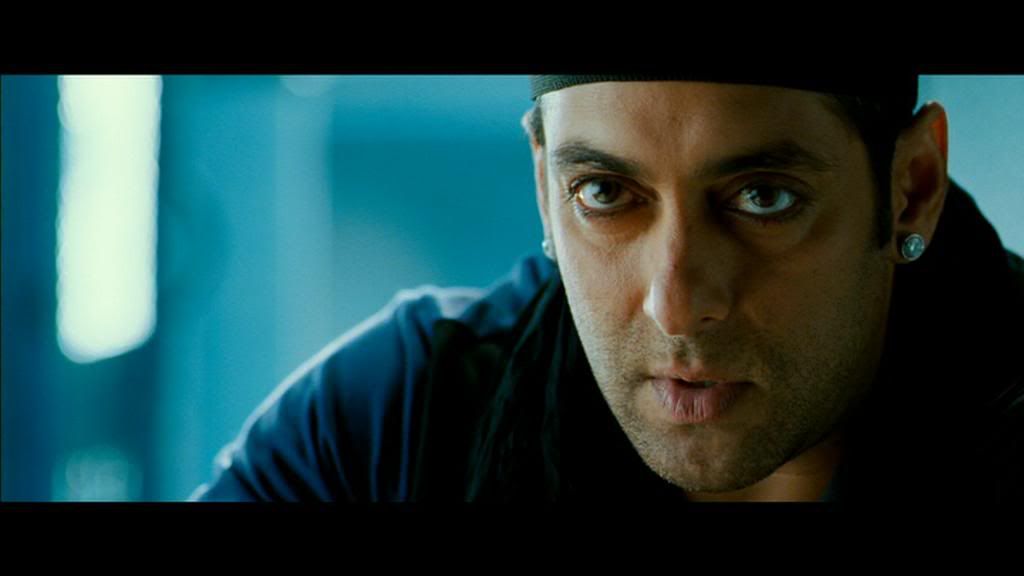 Saawariya
is based on a short story by Fyodor Dostoevsky called "White Nights". Essentially, a sweet, kindhearted boy – Raj (Ranbir Kapoor) meets a mysterious sad girl – Sakina (Sonam Kapoor) standing on a bridge, and is instantly smitten…only to discover that the mysterious, sad girl is waiting on the bridge for her absent lover to return for her.
Doesn't sound like much to base a three hour movie on, does it? That's the first problem. NOTHING FRICKING HAPPENS. Raj meets Sakina, falls in love with her, gets rejected, but hangs out with her anyway making puppy dog eyes and becoming vaguely stalkerish.
At the same time, Sakina is waiting for her absent lover, who left a year ago, to come back for her. So she goes to the bridge every night, and waits, and he doesn't come, so she hangs out with Raj, who obsesses over her while she obsesses over Absent Man, (and by obsesses I mean TOYS WITH RAJ'S EMOTIONS and possibly goes a bit loopy) AND THAT IS ALL THAT HAPPENS FOR THREE HOURS. Wait, there might have been a five minute window where something awesome happened and I missed it, but I got so bored that at one point I was checking my Facebook on my cellphone and so I wasn't really paying attention.
The thing is, the movie LOOKS amazing, and as a feat of artistic cinematography, to quote my man Shahrukh in
Rab Ne Bana Di Jodi
: it's A-one. But the stunning visuals and intricate attention paid to every physical detail onscreen comes at the expense of developing characters with any emotional depth or resonance. This film is supposedly about love, and the pain of love, and yearning, and oh how I would have loved to feel any of that. I wanted to sob my heart out at the end, just like I did when I watched
Devdas
. Instead, I ended up yelling at the screen, urging characters to perform violent acts on each other. It's like Rani Mukherjee's wise prostitute narrator Gulab-ji says in the film: "a paper flower carries no scent".
Sawaariya
looks pretty, but it has no depth to it.
HIGHLIGHTS AND RANDOM OBSERVATIONS
- Why, when the film was ostensibly set in fairytale-esque Simla in India, did it appear that the town was somewhere in Europe, complete with an Arc de Triomphe: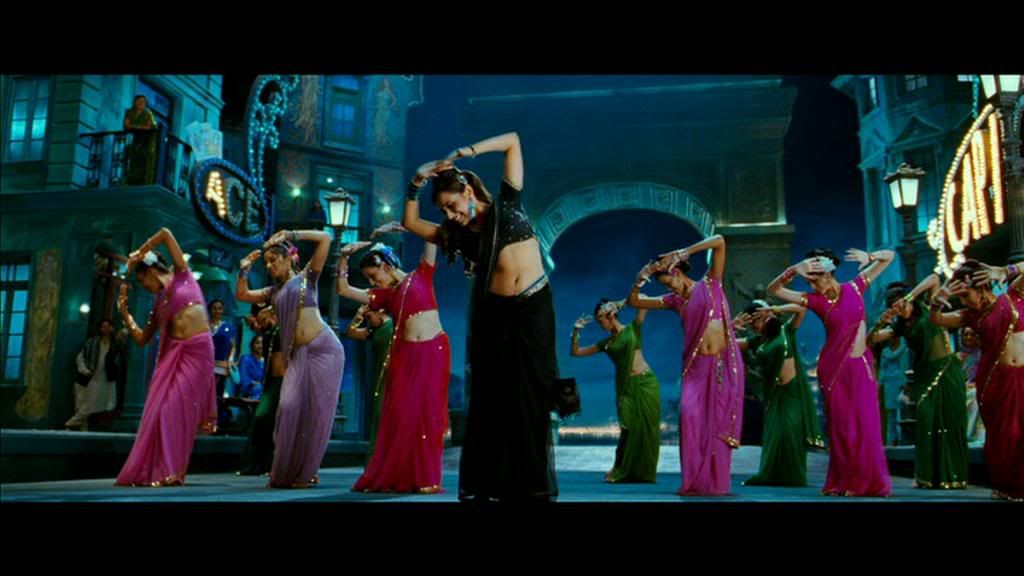 and a Moulin…er…Bleu: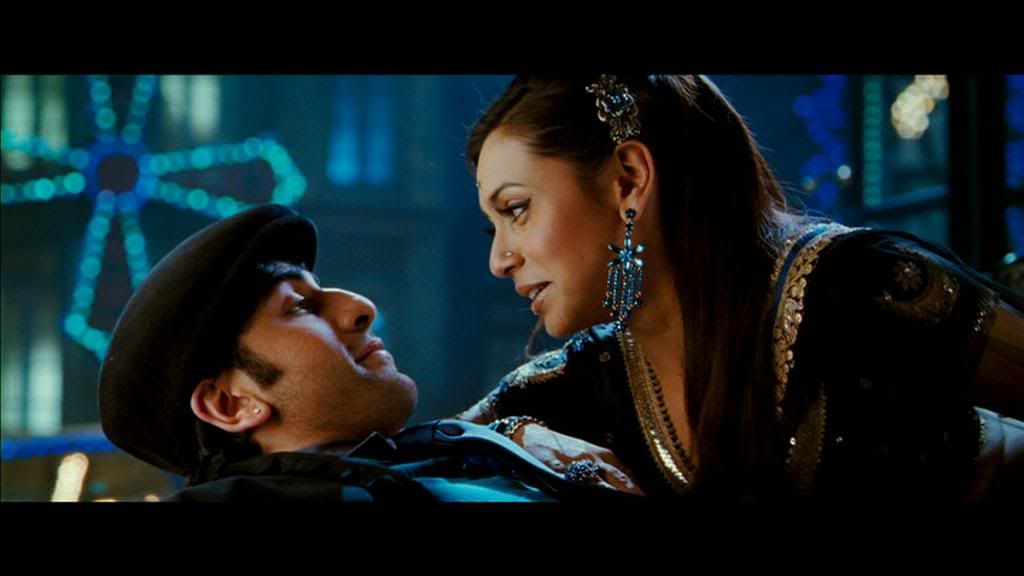 - The only real reason to watch this film is Ranbir Kapoor. INSTANTLY likeable, and a complete natural. And totally, totally adorable. It's obvious why he is The Next Big Thing.
- WHAT WAS UP WITH THE YODELLING? I almost forgot about it, until my flatmate wanted to "watch a bit of that Bollywood movie with the hot naked guy in it". Yes. You read that correctly. So we were waiting for the scene where Ranbir dances around in a towel (the scene that had us both yelling "HOT! HOT! HOT!" at the television. Me: "I like how he dances all crazy". My flatmate: "I like his abs.")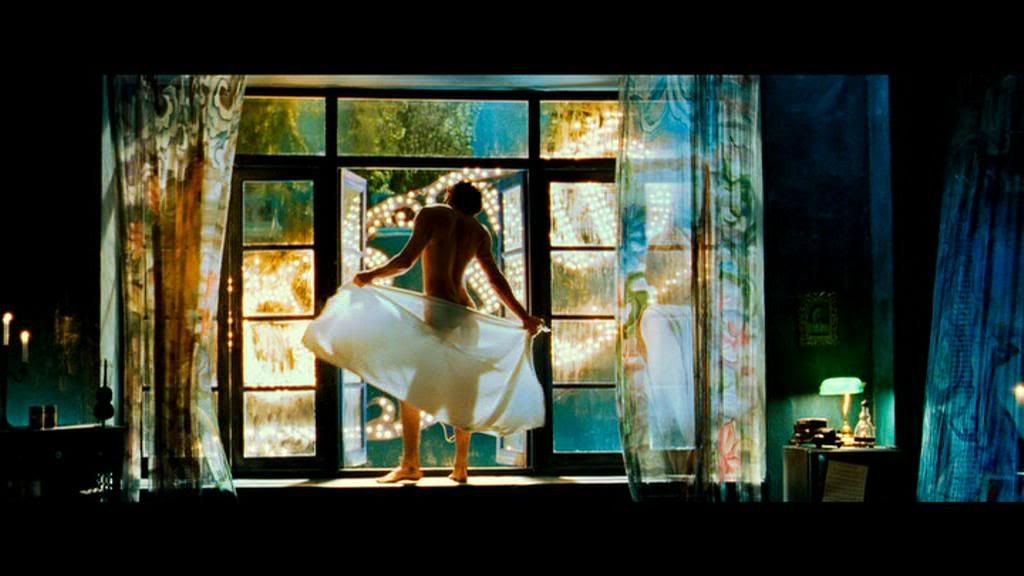 when there it was, YODELLING, like a weird, surreal substitute for the old Bollywood standby, the song picturised in the Swiss Alps. And then there Ranbir was, crazy-dancing in his towel, and I forgot about it again. Which segues nicely into…
- …what hot-blooded female would opt for this: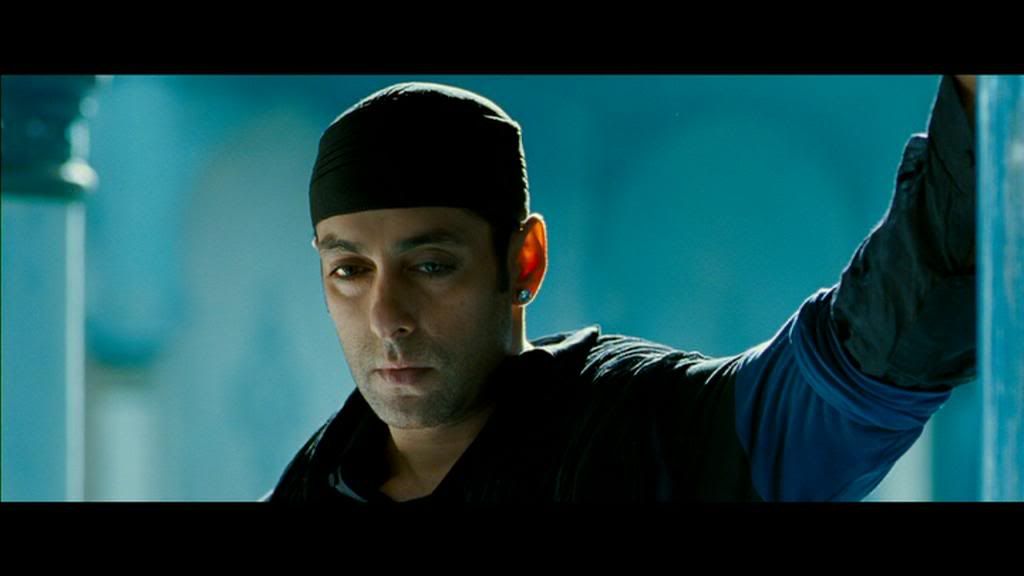 over this?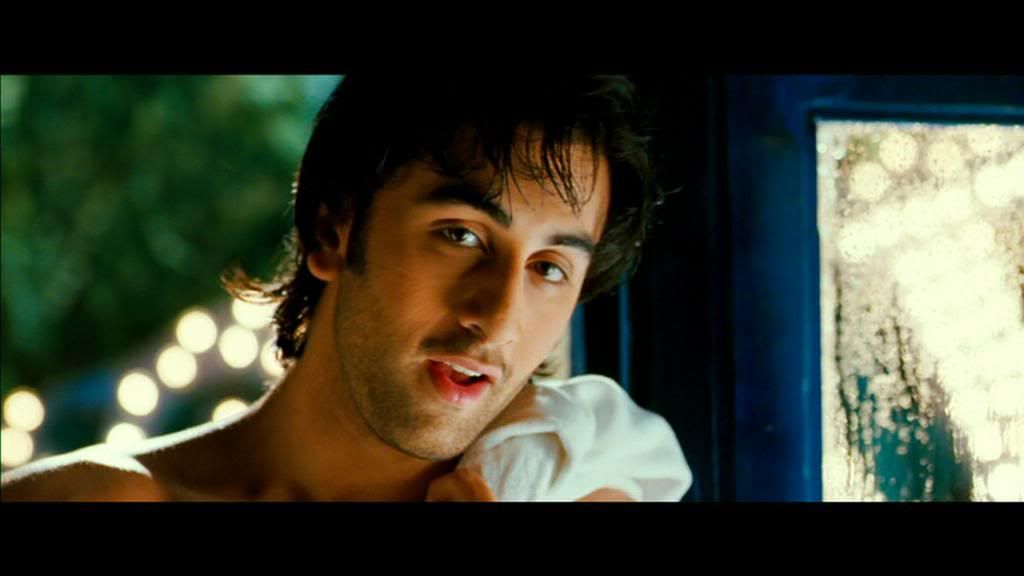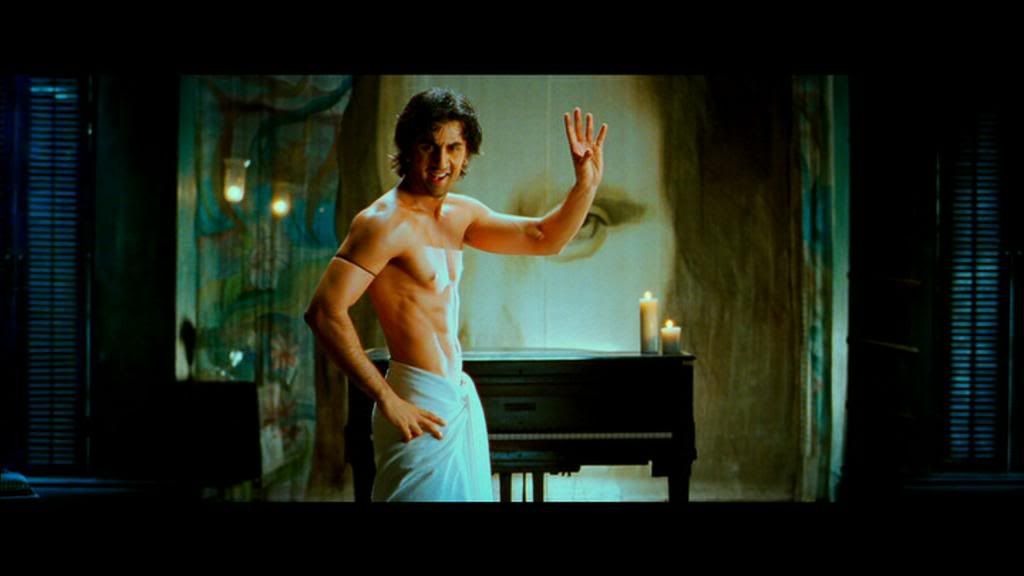 COME ON. There's no way I am ever going to empathise with Sakina when she is clearly deranged.